Social impact leaders are tapping into entrepreneurial skills to shape the future
Motivated by the desire to solve global challenges through business solutions, social impact leaders develop strong entrepreneurial skills. Organizations can foster these skills, empowering staff to internalize purpose.
Challenge:
When managers and teams cannot internalize organizational purpose, they struggle to act on that purpose
Opportunity:
Coaches can help organizations foster entrepreneurial skills that support purpose-driven business
Impact:
Employees with strong entrepreneurial skills can act on organizational purpose with greater impact
---
Wisdom Weavers
---
Social impact leaders lean into entrepreneurial skills to support growth
The World Economic Forum (WEF) Future of Jobs report predicts that by 2027, 60% of workers will need training or upskilling. Interviewing global leaders about workforce needs in the next five years, WEF notes a growing demand for self-efficacy skills, including creativity, life-long learning, resilience, flexibility, and agility. At the same time, workforce trend surveys point to a global talent shortage, with employees shifting to new organizations and industries in search of purpose. To prepare for the future of work, organizations can look to social impact work as a model that connects employees to purpose, driving entrepreneurial innovation.
Social impact work is inherently innovation-focused. Social impact leaders identify a need and create a business model that funds or monetizes the solution. Entrepreneurial skills, including problem-solving, adaptability, and social skills, help leaders expand their business reach and impact. Organizations that develop entrepreneurial employees can use these same skills to empower employees to support organizational purpose and fuel growth.
---
Entrepreneurship starts with ownership and initiative
"We have to give more entrepreneurship skills to people from a very early age because entrepreneurship is an ability or a trait. It's the knowledge that you can solve your own problems and that you don't have to wait for someone else."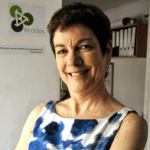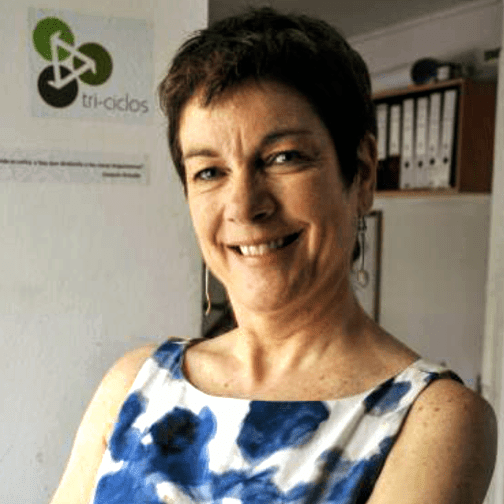 Reflecting on the qualities of social impact leaders, Wisdom Weaver and business psychologist Camille Preston, explains that individuals can lead through any position or role. She underscores how entrepreneurs are initiators, so "whether someone is a leader or a frontline provider, thinking about your impact on the world and having the self-efficacy, the autonomy, and the ability to see how you show up, makes a difference."
To support employee innovation, leaders will need to foster an empowering culture that incentivizes employees to take ownership of organizational purpose and make it their own. This includes efforts to champion and acknowledge employee innovation. Reflecting on the example of Mondelez innovation hub, SnackFutures, Wisdom Weaver Afsheen Ismail-Wey highlights how Mondelez created a culture of purpose-driven ownership for local departments and external partners. Through SnackFutures, Mondelez partners with snacking start-ups and entrepreneurs to resource and develop their innovations. At the same time, Mondelez empowers its employees to innovate by adopting and applying organizational purpose in their local context. When experimentation in a local market proves successful, learning and growth is shared organization-wide.
"Ultimately, if you're looking to help your clients, your community, the world, it's understanding what people need and how you can uniquely deliver it."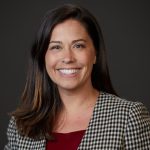 Uniting employees around a shared purpose is not enough to produce innovative employees. Working with social impact entrepreneurs and benefit corporations in Latin America, Wisdom Weaver Maria Emilia Correa sees a lack of self-efficacy as a major barrier to growth. Research in transformational leadership reveals a skills gap in initiative and proactive behavior among employees with low self-efficacy. When leaders gave employees a higher degree of autonomy, transformational leadership only enhanced the proactive behaviors of employees with high self-efficacy. For new and early-career employees, Maria Emilia encourages organizations to invest in entrepreneurial skills development that supports greater self-efficacy through continued growth. For the future of work, entrepreneurial skills will help employees partner with their employers to identify challenges and offer potential solutions.
Coaches can play a key role in helping leaders support employee self-efficacy and ownership by:
Building trust: A coach can help leaders establish a culture of trust within their teams, which is essential for fostering employee self-efficacy and ownership.
Encouraging feedback and dialogue: Coaches can help leaders create a culture of open communication and feedback, encouraging employees to share their thoughts, ideas, and concerns. This can help employees feel more ownership over their work and more confident in their ability to contribute to the team.
---
Entrepreneurial skills like curiosity and learning fuel innovation within organizations
Unilever is a case example of how a growth culture can fuel innovation. When Unilever recognized that employees needed help to learn new skills in pace with innovation in the future of work, the organization developed an on-demand learning experience platform. This platform helps employees gain critical information for a changing job landscape and allows employees to share information and learn in a social environment. Unilever further incentivizes employee-initiated learning opportunities by connecting employees to personalized education or projects outside their department where they can gain new skills. These efforts help employees align their skills to individual purpose and reward initiative and innovation on the personal and organizational levels.
In addition to supporting a culture of curiosity and reflection, organizations develop entrepreneurial skills by recognizing growth. In a study exploring entrepreneurial growth mindset (EGM), participants were surveyed on their perceived ability to grow as a person and grow in their leadership, creativity, intelligence, and entrepreneurial ability. The study revealed that EGM in entrepreneurs and non-entrepreneurs supported greater resilience and stronger self-efficacy in the non-entrepreneur group. The authors also illustrate how training and development can support future entrepreneurs, start-ups, and innovation hubs by breaking the entrepreneurial growth mindset into sub-domains. On an organizational level, reflective conversations with peers, managers, and coaches can support EGM development as employees consider how they can grow from new experiences or explore new areas of interest. Organizations can reinforce employee perception of growth by rewarding self-initiated learning and skill development.
Coaches can help individuals develop entrepreneurial skills like curiosity and learning by:
Encouraging exploration: Coaches can encourage individuals to explore their interests and passions, and to learn about different areas that pique their curiosity.
Promoting continuous learning: Coaches can encourage individuals to seek out new learning opportunities and to continuously improve their skills and knowledge.
---
Adaptability and innovation require mental flexibility
Entrepreneurs are not only continually learning, but they are also continually adapting as they grow. Unlike large organizations that undergo a lengthy and involved process to adapt to change, entrepreneurs of small and mid-sized organizations have more flexibility. Part of this flexibility comes from the ability to balance seemingly polarized options. Afsheen describes this skill as "mental flexibility," noting that as the world becomes more complex, leaders will "need to become much more mentally flexible around what we used to think are opposing priorities. You can focus on profit, and you can also focus on the greater good — the long term and the short term. They all can coexist." Fostering mental flexibility among teams can reveal new opportunities to experiment or collaborate.
The entrepreneurial drive for continued learning and flexibility has helped BlackRock reinvent itself in line with changing market needs since its creation in 1988. Sharing an example of entrepreneurial reinvention, Wisdom Weaver Liz Koehler explains how BlackRock leadership gathered employee perspectives to help unite teams around a shared purpose that was adaptable for both leadership and individual employees. Liz highlights how the entrepreneurial spirit of BlackRock helps leaders to "reflect and to be open-minded and flexible because purpose can present itself in different ways. This includes being willing to revisit, adjust, and look at your own behaviors in a new and different way." Flowing from this example, teams are empowered to explore, experiment, learn and innovate around a centralized goal to help clients create a better financial future.
Going back to the example of Mondelez, Afsheen points to the SnackFutures project as a way to harness entrepreneurial flexibility to adapt organizational purpose and impact. As an organization, Mondelez aims to "lead the future of snacking around the world," but catering to an ever-changing global market can be resource intensive. Instead of adapting already successful brands, the SnackFutures program invests in snack start-ups that meet emerging snacking needs; a primary focus of interest is well-being snacks. By partnering with Mondelez, the start-ups gain access to networking opportunities, 12 weeks of hands-on training, and a $20,000 grant to expand their business model. If startups are acquired through the SnackFutures partnership, Mondelez is able to further resource flexible entrepreneurs to lead the future of snacking.
As business leaders work to strengthen the entrepreneurial skills of their teams, they may start by envisioning the benefits of creating a purpose-driven culture. With this vision clearly in mind, leaders can examine how they are currently supporting autonomy and experimentation, including incentive and reward structures and consider ways to deepen this support. Creating time for reflective conversations among employees at significant project milestones will further foster the mental flexibility essential to building entrepreneurial skills. Along the way, coaches can help business leaders to consider the challenges they may face to implementing this transformation and to identify the resources that can support them.
Coaches can work with innovation teams to help employees develop creativity and flexibility by:
Building resilience: Coaches can help innovation teams to build resilience and to develop the skills needed to cope with change and uncertainty. This can involve teaching teams mindfulness techniques, stress management strategies, and other techniques to help them stay focused and motivated.
Strengthening adaptability: Coaches can support innovation teams to consider coexisting priorities and examine how a sense of purpose among team members may present itself in different ways.
Transformational Questions:
Business leaders can take a coaching approach by asking powerful questions to support purpose-driven work:
What impact do we want to make on the world, and how can our work contribute to that impact?
How can we create a culture of purpose and meaning in our workplace?
How can we empower our employees to connect their work to a higher purpose and meaning?
What is the most significant challenge facing our industry, and how can we tackle it in a way that aligns with our purpose and values?
How can we measure our success beyond financial metrics and include our impact on employees, communities, and clients?
How can we ensure that our work creates long-term, sustainable value for all stakeholders?
---
Coaching Empowers People
The entrepreneurial skills that support social impact leaders represent a mix of strategic, soft, and social abilities. Social impact leaders need to be able to cast a vision, network, and identify potential partners based on complementary skills and resources. Throughout this process, leaders reflect on challenges or successes as part of a learning process. Coaches can help clients develop a mix of entrepreneurial skills that support individual and collective growth. For example, the DO School Venture Lab in Germany helps young leaders develop entrepreneurial skills through a combination of training, mentorship, and coaching.
While a stated goal of the program is to train "the next generation of social entrepreneurs," innovation and entrepreneurship often occur within an organizational context. Writing on the value of coaching for organizational innovation, Romy Kraemer shares that the DO School often produces "intrapreneurs" – strategic innovators who utilize the resources of larger organizations to fuel social impact. Romy highlights the case of a fellow named Christine, who developed soft and strategic skills through the program to support a career in waste reduction. Christine's coaching sessions revealed new opportunities to leverage her entrepreneurial skills. Instead of creating a social impact start-up, these experiences translated into a leadership position supporting sustainable innovation in a major company. Reflecting on training and education for social impact leaders, Romy urges educators to consider how coaching can support greater long-term success. She envisions coaches helping social impact leaders identify their motivations and values, then translating those values into a lifelong career.