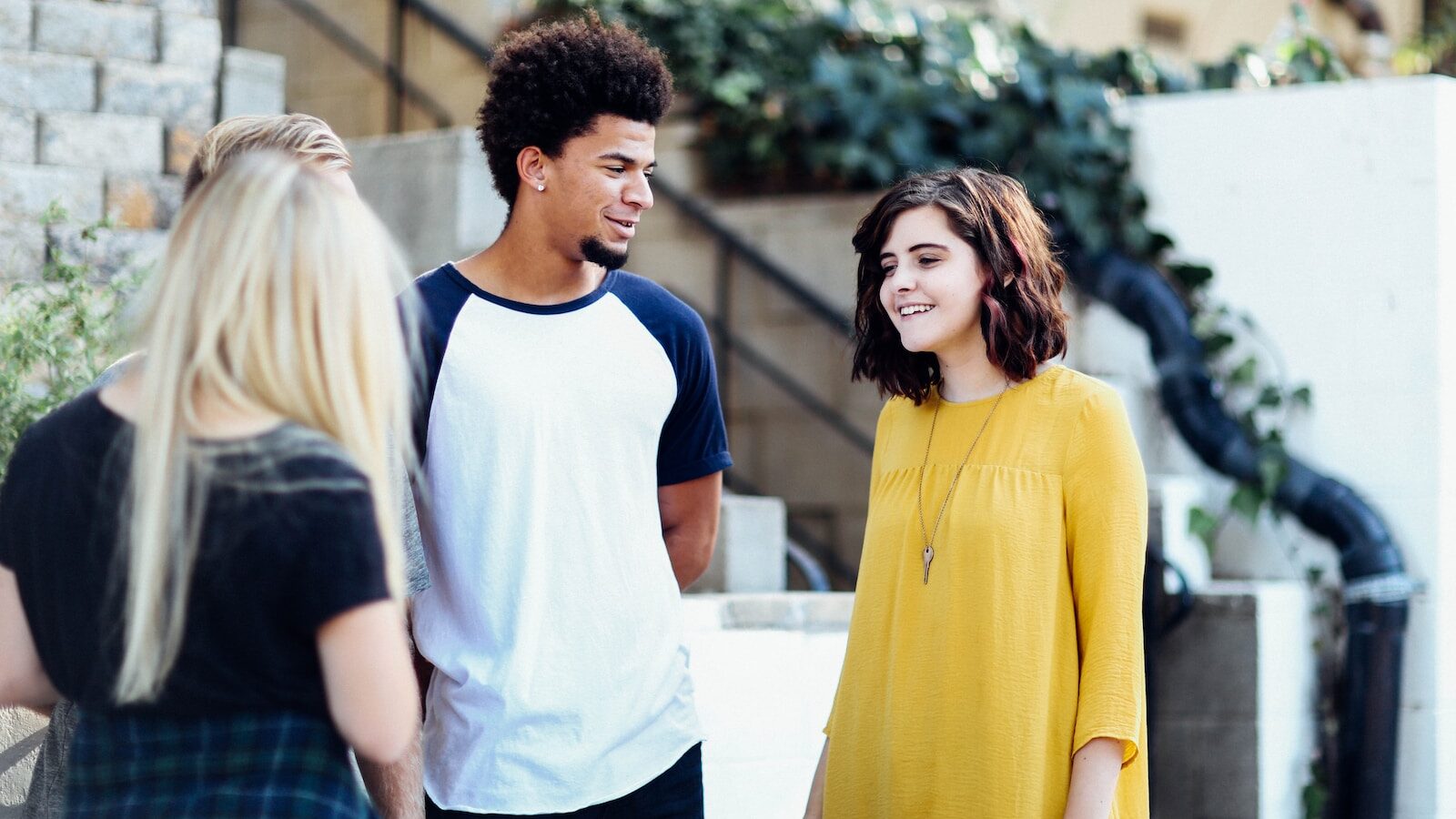 Neha Sangwan: Coaching and intergenerational mentorship program prepares Gen-Z leaders for the future
Dr. Neha Sangwan explores how a blend of coaching and mentorship can help Gen-Z leaders address global challenges through dialogue and collaboration.
Wisdom Weaver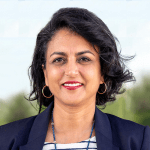 ---
Dr. Neha Sangwan focuses on supporting well-being to help future leaders
During the disruption of the pandemic, Dr. Neha's coaching clients had a unique request; they wanted a coach to help their children manage stress and uncertainty. After working with a small number of young clients in 2020, Neha's coaching practice has grown to support Gen Z as they enter the workplace. Recent estimates predict that by 2030, Gen-Z will make up 30% of the U.S. workforce, with higher rates in countries experiencing a "youth-boom." Despite the potential prominence of Gen-Z workers, this cohort makes up less than 5% of global coaching clients.
Gen-Z employees are entering the workforce after experiencing disrupted learning and social isolation during the pandemic. These workers have limited or no experience working in office settings or with multi-generational teams. Neha points out that young people "are not as comfortable interacting in real time around conflict and communication" because they grew up communicating on devices and in asynchronous settings.
"They feel confused and lost. They don't know how to handle the stress in their lives." With an increasing mental health crisis among young people, Neha notes that "a real need is to get Gen-Z up to speed in understanding their own mental health and recognizing burnout." Neha's work in organizational coaching helps companies create a culture that supports physical, mental, emotional, social, and spiritual well-being for all employees. Organizations with a strong culture of well-being will be better able to support Gen Z employees.
Empowering organizational transformation that bridges generational divides and creates shared purpose
As people retire later and Gen Z enters the workforce, organizations need to find ways to bridge five generations with different experiences and values. Some generational divides are based on misconceptions or generational stereotypes. "I don't think the next generation is lazy or doesn't want to work. I think they have experienced the toll of the previous generations' long hours and work-life imbalance." Neha says. "If we want the talent that is coming into the workforce, then we need to understand them better."
A global survey of Millennial and Gen-Z workers by Deloitte found that young workers list their top concerns as cost of living, climate change, and unemployment. Neha sees clients from multiple generations grappling with the same crises and reevaluating their priorities in similar ways to young workers. "These experiences can be a powerful bridge between us," she says.
As Neha helps organizations onboard and develop Gen-Z employees through mentorship, coaching and well-being, she sees leaders integrating purpose into their culture to engage, empower, and connect their teams. Neha points to purpose as a unifying energy. Organizations that bring employees together around shared purpose can bridge the expertise and resources of older generations with the passion and creativity of the younger workforce.
Read the interview with Dr. Neha Sangwan to learn more about how Gen-Z leaders are using purpose to drive change:
---
Interview with Dr. Neha Sangwan: Bridging Me–We–World and the power of intergenerational collaboration around purpose
How can leaders support Gen-Z youth grappling with uncertainty?
"Our job is to begin by thanking them for reminding us that we're not human doings but rather human beings. Then we need to ask: How might we teach them to stretch and work in new ways where they feel passionate and inspired?"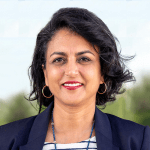 Speaking on the potential for intergenerational collaboration to develop Gen-Z leaders, Neha shares an example from her own coaching and development practice. In 2020 she developed a program that combined coaching and mentorship to help Gen-Z youth develop skills to collaborate around a shared purpose while also re-inspiring leaders of today to remember their passions.
"What I've done is create a program called 'Next Gen Are the New World,' a seven-and-a-half-hour online conference which has now developed into an organizational wellness program called 'Bridging Me–We–World.' The conference had three parts. First, in the main session, I taught them an essential communication skill: the Five Levels of Listening. In the second part, they signed up under one of four passion topics to discuss in peer-led small groups. The third part involved mentorship and inspiration from leaders of today.

Here is how I infused purpose: I had the students choose topics they cared about. Two co-led a small group called The Environment and Planet. One chose Anxiety and All Things Health. Another group picked Education and Employment because they were worried about paying back their loans and getting jobs. And the last one was Diversity, Equity, and Inclusion. These leaders of tomorrow were motivated, engaged, and collaborative because they chose topics they were naturally interested in."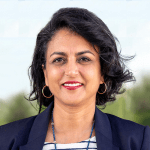 In her coaching practice, Neha helps clients develop communication skills, including effective listening. The five levels of listening describes how individuals can (depending on what level they are listening at) shut off lines of communication or engage effectively by paying attention to body language, words, emotions, and values. Following the session on listening, students were then broken into their small groups around their chosen topics to brainstorm solutions to global challenges.
After the session on listening, how did the students apply what they learned in their groups?
"Once they learned the Five Levels of Listening tool, they noticed that the amount of information they were taking in and the quality of their relationships depended on the level at which they were listening. Next, they moved into peer-led breakouts based on their personal passions. I put a few leaders of tomorrow in charge of each group and told them to use their new listening skills to absorb the ideas presented. Their goal was to make sure everybody's opinions and desires were heard. Also, they were asked to listen to the group as a whole for any emerging patterns or common themes.

Then, the student leaders reported those overall themes to the larger group. After that, I asked them, 'What about diverse opinions? What about people in other cohorts giving you their thoughts about how to innovate around your topic of interest?'

Next, we engaged in an interactive keynote teaching them about four main workstyles—the Doer, Thinker, Seer and Feeler. We asked to them self-identify one of the four workstyles that came most naturally to them. Then they paid attention to what workstyle they had the most resistance to. And we bridged everyone to the important role each workstyle plays in contributing to high-functioning teams. Once they understood that different people have different superpowers, motivations, and fears, they learned to value their differences. Then, they were randomly assigned into peer-led small groups to get curious about ideas that were different from their own and see those differences as an opportunity to innovate. It was an interactive exercise to have them experience how innovation comes from having an expanded perspective. When they came back together into the large group, the student leaders told us what they learned from a new set of peers and what it felt like to notice their own resistance.

Finally, in a world where ghosting has become the norm, we thought it was important to also teach them how to know when they have a clear agreement. When they discovered they were at differing levels of agreement, they learned how to get curious, not furious. Then we reunited them with their original breakout group to create a plan of action and share it with the larger group. They described how coming together with a cohort inspired them, how working with diverse perspectives sparked innovation, and how being able to listen deeply and make clear agreements allowed them to transform their dreams into an actionable plan."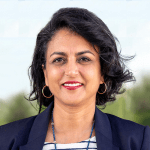 How did you incorporate mentorship into your program?
"I asked the small group leaders, 'What inspires you?' One of them said athletics. So, I paired those leaders of tomorrow with a leader of today (25 years their elder) who happened to be an Olympic silver medalist skier. Another pair said they were smitten with technology, so I paired them with a high-level Apple executive whose true passion was applying his problem-solving skills to heal the planet. And I did this with the other groups as well. So, in the small group breakout, the leaders of tomorrow were supported by a leader of today. The peer leaders had a mentor who could help them flesh out their ideas and solutions based on lived experience and someone they could turn to in case they faced conflict or disagreement.

By discussing their ideas with a senior person who had the network, resources, money, and know-how of the world, they learned how to find unique avenues of support for their ideas. Another goal in engaging mentors was to empower leaders of today in their forties, fifties and sixties to re-engage and remember their twenty-year-old selves and help them dream, learn, and expand while connecting. In order to fast track passions from idealism to action, we need to create these types of co-learning experiences, honest conversations, and collaborative partnerships."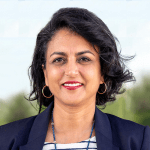 What kind of potential would a similar program have with Gen-Z leaders entering the workforce for the first time?
"I look at business, life and purpose through a lens of triple vision: Me–We–World. Without that lens, it would be much harder to meet the world's rapidly changing needs.

Bridging Me–We–World is now a corporate wellness program that solves three problems simultaneously. First, it gives people the practical tools to support their own physical, mental, emotional, social, and spiritual wellness. Second, the program supports the next generation in acquiring much-needed skills around identifying burnout and engaging in real-time communication and healthy conflict. Third, this year-long program provides a common language and tool kit to bridge the generational divide and elevate overall performance."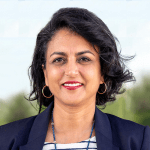 What kind of value does a blended program have for young employees?
"Coaching is about inspiring personal accountability and creating new outcomes. It's about curiosity and letting the other person's wisdom emerge to help them decide their next step. Blended developmental approaches work to solve complex problems and innovate new solutions. Young people entering the workforce have experienced learning loss, remote or disconnected learning, and uncertainty about the future. Bridging Me–We–World is about building in a safe environment where it's okay to make mistakes. In order to do this, we must model self-trust, communication skills, how to make agreements, and navigate challenging emotions. By how we show up, we can help them shift into curiosity about themselves and others in order to create a safe container for them to learn."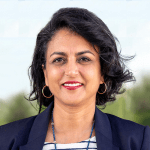 How do you envision Bridging Me–We–World helping organizations face the future of work?
"Multi-disciplinary models like this will be important to inspire and engage Gen-Z leaders alongside leaders of today because as we get more seasoned in our careers, we can easily forget what we dreamed of when we were young. We need the next generation to help us come back into balance and remember our idealism. And together we can manifest what will become their future world.

For organizations, I've written two foundational books that are the basis of the program. The first one is TalkRx: Five Steps to Honest Conversations that Create Connection, Health and Happiness. This book teaches an individual how their inability to communicate makes them physically ill. And by the end of the book, they know how to lean into healthy conflict. The second book, Powered by Me: From Burned Out to Fully Charged at Work and in Life, which launches in September 2023, is about simplifying the global epidemic of burnout and customizing healing for each individual. These are two parts of an employee wellness program and an investment in your workforce. And not just with the CEO or C-suite. If each of us develops these skills and awareness, then we would all be engaged in our unique purpose. We could then align our personal purpose with our company's purpose."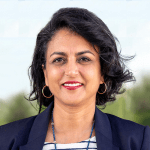 What is your hope for collaboration around purposeful work with leaders of today and leaders of tomorrow?
"The world needs every coach engaged in developing higher purpose and collaboration. We need to experience each other as unique and valuable parts of one team; otherwise, we will undermine our collective progress. With synergistic effort, we could rapidly accelerate the world's healing, the speed of innovation, and raising our collective consciousness. That's the power of Bridging Me–We–World."