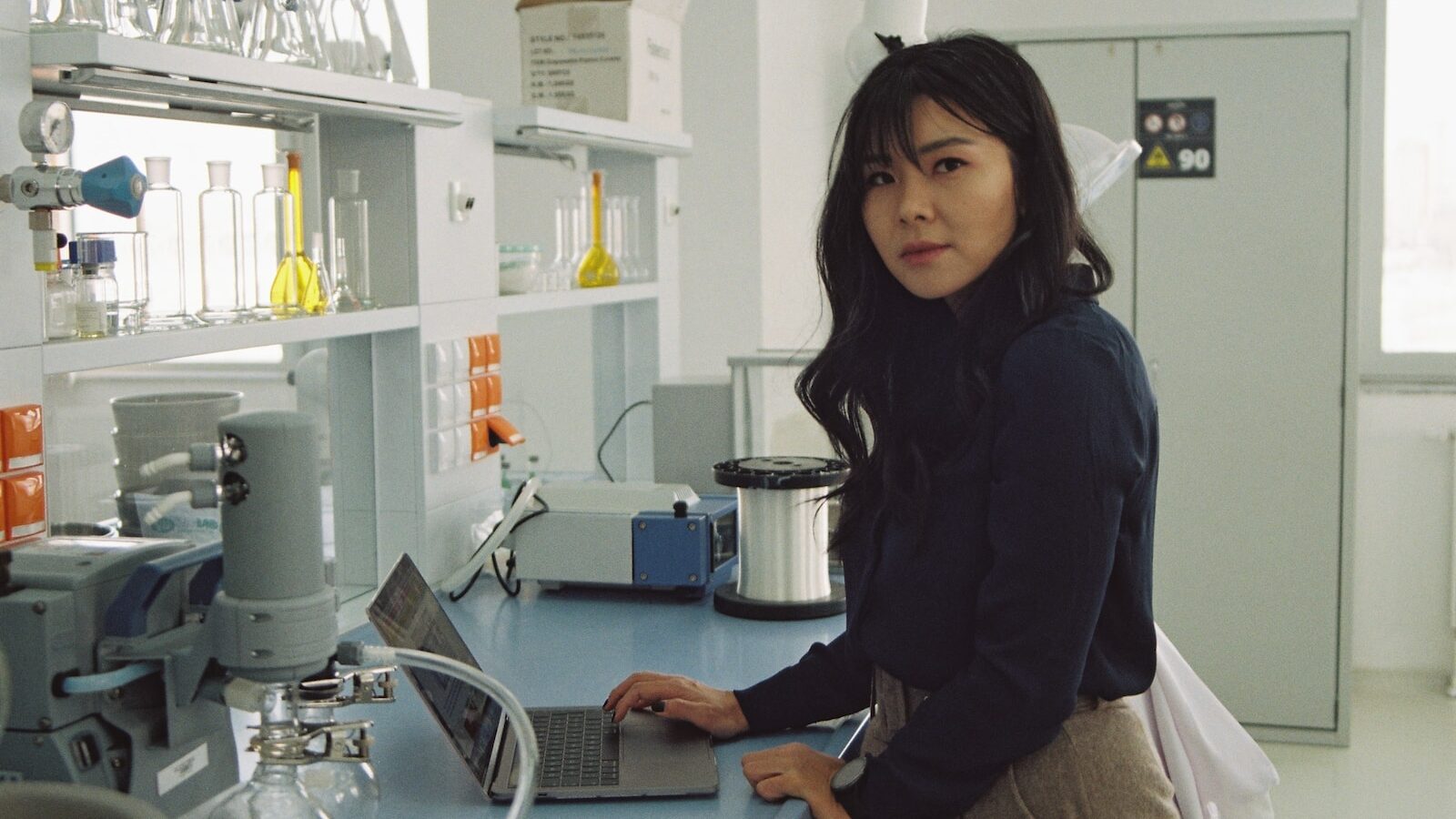 TDC Network: A global network of coaches serves tomorrow's leaders for social impact
A philanthropic passion project, The TDC Network, addresses barriers to coaching access by sponsoring coaching services for entrepreneurs, nonprofits, and social impact leaders.
Wisdom Weavers
---
Social impact coaches partner with leaders to shape a better future
Alan Eagle believes that increasing coaching access and reach can transform the world. During Alan's sixteen years at Google, he experienced the power of coaching firsthand while working with Bill Campbell, a former football coach who applied a coaching approach to lead executives in major Silicon Valley corporations. In 2019, Alan and fellow Googlers Eric Schmidt and Johnathan Rosenberg sat down to write The Trillion Dollar Coach (TDC) to commemorate Bill's life and share his legacy of coaching successful teams.
Alan's latest project, The TDC Network, explores the potential of coaching to catalyze change by sponsoring coaching services for social impact leaders:
"These are leaders who need coaching as much as anyone but may not be able to afford it and may not have the connections or the time to find the right coach. That's a gap I hope to fill."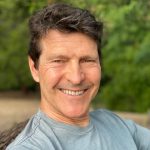 While most clients experience coaching through business-sponsored professional development, Alan wanted to connect coaches to up-and-coming innovators and entrepreneurs who might otherwise not have access to coaching. Through the TDC Network, funded by Schmidt Futures, Alan has connected two cohorts of social impact leaders to coaches around the globe. As an emerging practice shaping the future, social-impact coaching is a strategic investment on the part of coaches and sponsors to partner with leaders who aim to address social issues.
Social impact coaching can take many forms. For example, the ICF Ignite program supports pro-bono coaching projects to address any of the 17 United Nations Global Goals. Other coaches may choose to offer pro-bono or reduced-fee coaching services through their individual practices. Through the Schmidt Futures grant, TDC Network coaches specifically support entrepreneurs who are working to solve global challenges through scientific innovation.
Meet two TDC Network Coaches: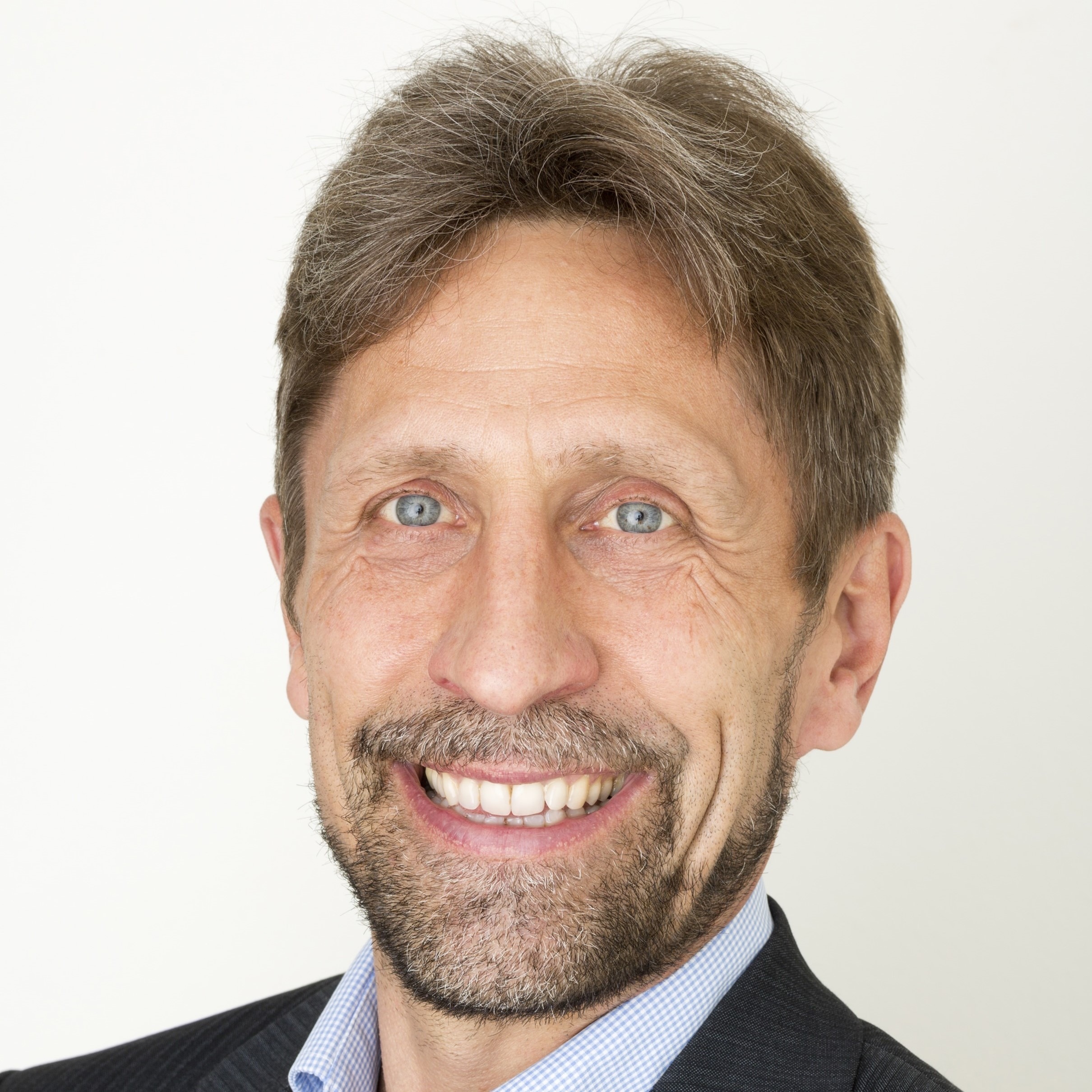 Tor Mesoy, Managing Director and Founder of Agnus Consulting. Tor coaches from Hong Kong with a particular focus on servant leadership.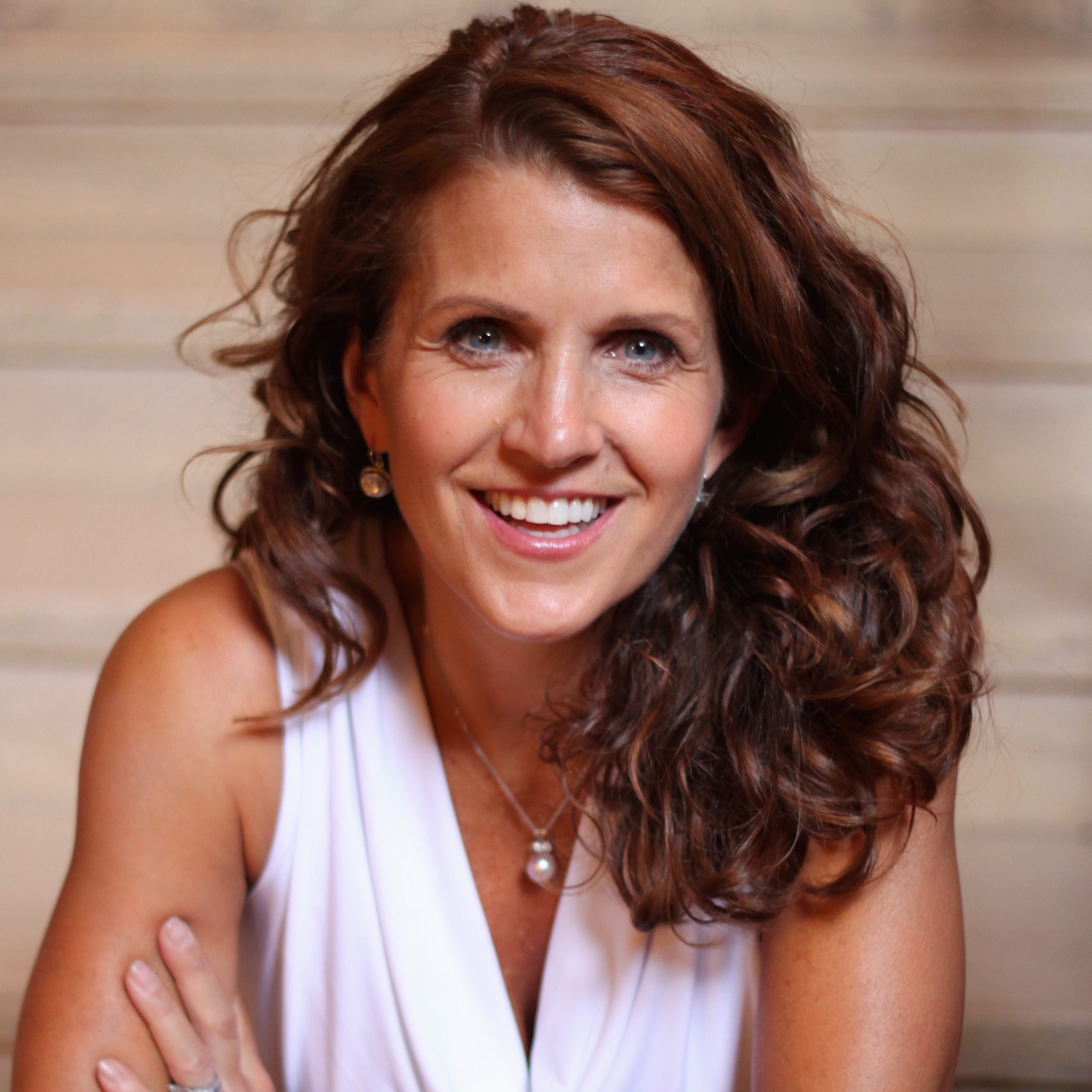 Camille Preston, CEO and Founder of AIM Leadership based in the United States. Camille is a coach and business psychologist.
---
TDC Network helps emerging scientists develop their entrepreneurial leadership skills
Alan describes the TDC Network as "a mission-driven partnership that believes coaching can help accelerate the efforts of amazing social impact leaders." The group currently consists of ten coaches who meet periodically to learn from and celebrate the successes of the group. Reflecting on what initially drew her to partner with the TDC Network, Camille Preston shares that she was excited to work with "early-stage scientists who are doing good in the world. These scientists are different and delightfully refreshing in their focus and energy!"
"Alan wanted to provide top-notch coaching to individuals and organizations that might not normally be able to afford the very best coaches, and he recruited globally. So, people from all over the world contribute, it's a very diverse team. That's part of what I love about it."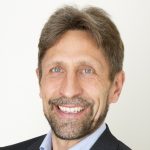 Through the two cohorts, the TDC Network has now served forty clients to develop leadership skills, mental stamina, and team building. Each cohort received six months of 1:1 coaching sessions, with the new addition of group coaching for the second cohort. Alan explains that social impact leaders encounter "the same leadership challenges as any other leader or entrepreneur."
Read the interview with Alan, Tor, and Camille to learn more about how coaches are empowering clients to transform the world:
---
Interview with Alan Eagle, Tor Mesoy, and Camille Preston on Social Impact Leadership Coaching and the TDC Network
What are the skills that leaders need for their companies to succeed?
"Leadership principles haven't changed…it's building good relationships, it's building trust, it's listening, it's being very smart about your business, it's running a tight ship…any skilled executive coach will teach those fundamentals."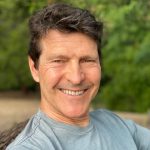 Have you found that social impact leaders need different skills to lead with success?
"They [face] the same leadership challenges as any other leader or entrepreneur. There's some difference more around the tactics, things like fundraising are obviously different in the nonprofit world, but as far as leadership coaching, they have very similar leadership challenges."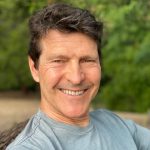 What kind of needs is the TDC Network addressing for its clients?
"For a social impact organization to thrive, you need people who are not just skilled and who show up and who are loyal. It really makes a difference if you can tap into their passion. Often, the sense of purpose is an emergent property, and it may be challenging to get everyone in an organization to speak passionately and compellingly about this. Raising the level of consciousness in this area can make a big difference."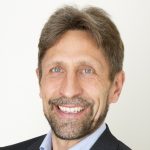 "As a coach, I see my role as ensuring my clients have the softer skills they will need to lead, collaborate, and influence stakeholders. For example, building out Emotional Intelligence to complement their scientific brilliance. Many are young, so we are accelerating their interpersonal and business skills to maximize their potential impact."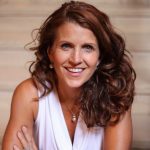 What is the most exciting new development in social impact leadership and why?
"To nail what we're doing with TDC Network by bringing high-quality coaching to more social impact leaders. Coaching is now more widely recognized as an element of leadership development. It is widely accepted…And it's much easier to find a coach in the business realm. In the social impact world, it's a little harder. I hope that availability of coaching and leadership development resources for social impact leaders improves."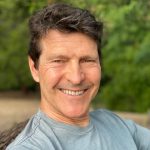 What about other audiences in social impact organizations? What are your thoughts on going beyond the C-suite?
"We're focused on C-level and C-level minus one. Within an organization the concept of coaching can be beneficial in a middle management role. Right now, we're not working with any organizations with that size."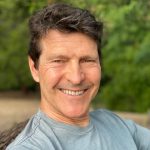 When thinking about purpose-driven work, why do you think workers are looking for businesses that support social causes through their core mission?
"People need to feel good about what they're doing and feel fulfilled, and then possibly they want to feel like the company, the brand, is making a positive impact. I saw this play out time and time again through colleagues and through training at Google. Purpose is important in work at both a personal level — I need to feel like I'm making a positive contribution and recognized — and on a more macro level — I need to feel like the work that the company is doing matters and makes a difference."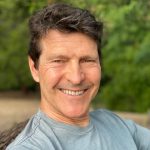 "People are focusing on deeper, more abstract ideas than holding down a job and pursuing a career. It's about much more than making money, and so they're looking for this sense of purpose. It is a part of giving back to society when we have an opportunity to give back. It contributes to our sense of who we are."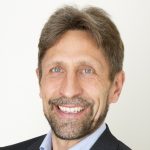 How does social impact coaching help connect coaches to purpose?
"As coaches, we do good, meaningful work in the corporate setting. But then we add on to that through social impact coaching, and it contributes to the sense that 'I'm connected to my sense of meaning. I'm connecting to a bigger purpose,' and that inspires people.

One of the guys that I've been coaching in this context is the CEO of a focused research organization. They have a five-year perspective on what they're doing, and in a five-year period, their explicit goal is to come up with the tools that will allow the mapping of all the connections in a mouse brain. This is not at all trivial. Scaling up to a mouse, and then later on to the human brain, allows us to understand how the human body works, and also potentially to solve certain diseases. I'm inspired by that vision, I'm inspired by this CEO Andrew Payne. his vision, his passion, his ability to inspire people around him to cast vision, to stay focused and to ensure progress in service of humanity."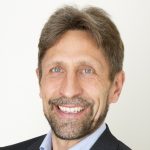 What do you think is the top skill needed to ensure the best possible future for people and planet?
"Nothing gets done without a team. The best skill is team building and team leadership, and I believe that involves trust, honesty, and listening. We had a formula that we espoused in the book I wrote, The Trillion Dollar Coach: leadership is management plus coaching.

To be an effective team leader, you need to be a good manager, which means understanding your business and running a good, disciplined organization, but you also need to be a good coach, which is listening and building trust. Your number one priority is your team success and the people you've got. The key to success in anything is teams."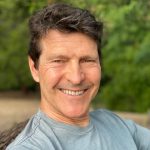 Do the social impact leaders you work with end up adopting coaching skills into their leadership style? If yes, how so?
"Without a doubt. One brilliant scientist within government was consistently getting 'caught' in the bureaucracy of government before coaching. First, she built awareness about herself, then learned to navigate the system, then worked on understanding stakeholders. Coaching helped her take on new perspectives to then ultimately engage and bring out the best in her stakeholders.

After engaging massive financial growth, Another CEO harnessed his new "people skills" to completely rebuild his organization, craft clear expectations, map out their KPIs and a scorecard. The timing of his coaching was invaluable to help him elevate, and engage his team, which then rippled out across the organization."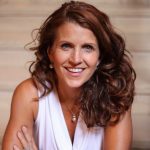 What is your aspiration for social impact coaching, the TDC Network, and shaping a better future for people and planet?
"My aspiration is that we scale to partner with more foundations like Schmidt Futures to bring our services to hundreds and even thousands of social impact leaders. And that others copy our model. Wouldn't it be great if every social impact leader, every non-profit leader, had access to great coaching? For social impact leadership, that it becomes a more widely recognized career choice for young ambitious entrepreneurs, either doing their own startups or leading social impact efforts from within established organizations."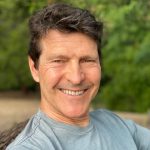 "To democratize coaching would be a force multiplier. In a small team of founders, coaches could help teams build deeper trust, to have the courage to be open with one another, to challenge one another, to hold one another accountable, and to really commit deeply to shared objectives. This would have two effects. Entrepreneurs would have greater joy in daily work, and the process would provide clarity that increases the speed and magnitude of impact."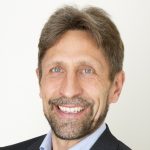 "For social impact leadership: A social impact lens should be an essential gateway to leadership. For coaches, I would like to see a model that democratizes coaching, like Teach for America, Peace Corp, and City Year. This would be a post-graduate training opportunity focused on social impact designed to cultivate leadership and skills. The program could also help create a peer group, learning, and safe spaces to practice and apply their new skills."