The future of work will be built on sustainability
As we look to the Future of Work, the world must first redefine the relationship between industry, people, and planet. To make this leap, our Wisdom Weavers adopt a holistic and transdisciplinary mentality, where work, health, environment, and society develop in synergy with one another.
Wisdom Weaver: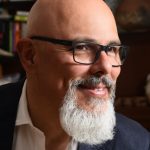 ---
---
How has our view of corporate responsibility evolved?
Milton Friedman, he gave us a statement in 1970. It's much more profound than the interpretation, because he's really clever and smart. He said the only commitment of a company is to earn money. The only social commitment of a company is to earn money.

That was in the 70s, and I think that was harmful for society and for the environment and for the planet and for humans. Because that made a kind of authorization or what most of the multinational corporations took as an invitation to earn money without consequences — without paying attention to the consequences. 

Then we dirty the rivers and the soil and the air. And we poison people when selling our products or selling our food. And that is because of the approach. We considered that there were two different things: development on one side and on the other, the planet.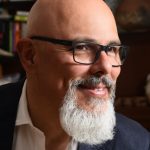 ---