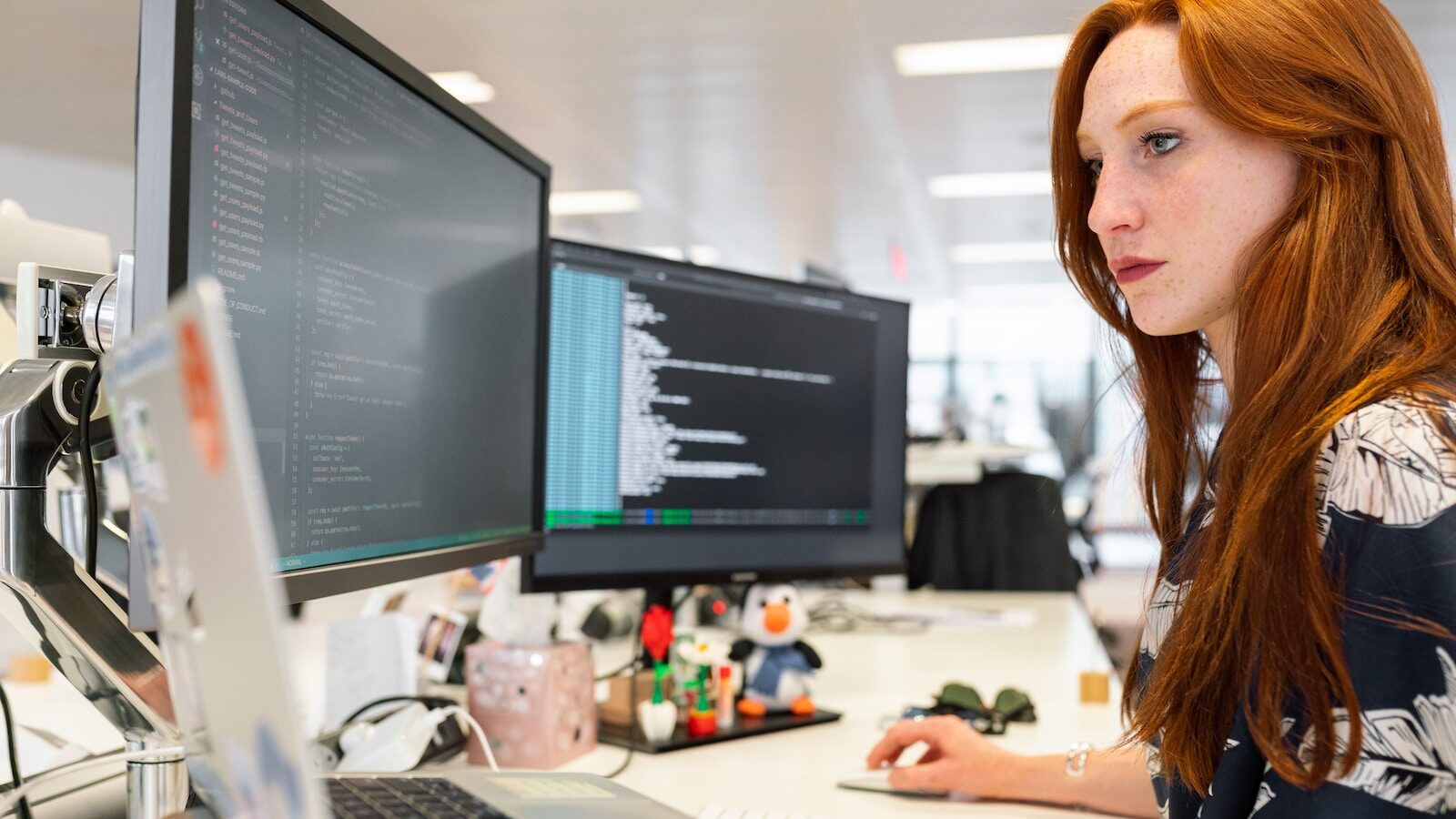 Smart technology can help businesses meet the demands of the future of work
In a volatile, uncertain, complex, and ambiguous (VUCA) world, collecting, processing, and acting on information is essential. The future of smart technology will curate large quantities of information, helping businesses meet the demands of the future of work.
Challenge:
The internet provides such large quantities of information people have trouble finding what they need
Opportunity:
Coaching can help organizations consider how to integrate smart technology into the workplace
Impact:
Helping people access more precise information from trusted resources, saves time and enhances efficiency
---
Wisdom Weavers
---
Smart technology can help people harness the power of information by collecting and processing data
The internet is far-reaching, connecting people to resources and information more quickly than they can process and apply. In a volatile, uncertain, complex, and ambiguous (VUCA) world, businesses must adapt by collecting, processing, and acting on information at a rapid pace. The problem then becomes the sheer amount of information people must sift through to find trusted resources. Given this endless supply of information, smart technology can help people take actionable movements. As smart technology progresses, it is developing the power to connect people to the correct information. These advancements allow AI to filter information in efficient and innovative ways as opposed to simply putting out massive quantities of information. The ability to sort through large quantities of information allows businesses to enhance efficiency and streamline administrative "busywork."
"Technology is eliminating all kinds of barriers to entry and ways of connecting with one another. Hopefully, we will be able to access information and each other faster and more broadly."
When humans harness technology to sort and filter data, they can apply curated information at a more rapid pace. Wisdom Weaver Liz Koehler affirms, "The thoughtful use of technology, both internally and externally, will be incredibly important. And we're just on the brink of all the amazing tools that are going to exist in the future." This could help organizations apply data to solve real-time problems, adjust to natural disasters, or create new products for a changing market. Thoughtful use of technology can also reduce waste by streamlining production and imagining new processes to cut excess.
Smart technology also allows people to connect around the world in ways they never imagined. Wisdom Weaver Dr. Neha Sangwan relates that technology allows her to connect with people across the globe she would not have otherwise known. "I am much more tuned in and aware of worldwide events. I am now willing to coach, do mind-body medicine, teach communication skills, and create groups for therapists and coaches in parts of the world experiencing crises to help them take care of their own people." As technology connects people worldwide, business resources and coaching support become much more accessible.
Coaches can support leaders to utilize smart technology to transform their business by:
Helping teams to envision the benefits of AI to streamline and improve processes
Facilitating cross-disciplinary working groups to identify goals and create plans for adopting AI tools
---
AI and smart technology synthesize information to help people select the best options
One of technology's greatest gifts is also one of its greatest challenges: the large quantity of information present. The average person can become overwhelmed by the process of sorting through information and wonder whether the information they choose comes from a trusted source. The ultimate goal of smart technology is to save humans time on the sorting of information, so they can spend this time applying skillsets technology cannot reproduce. As technology advances, so will its ability to curate data that meets the needs of individuals and businesses.
Wisdom Weaver Rebecca Kirstein Resch explains how this move toward the use of technology for purposes of greater efficiency also impacts people's well-being: "There's going to be a real shift in workplace technology around how we improve efficiency and productivity, but not at the expense of human well-being." For Rebecca, the ultimate goal is human-centric design. The overarching question she asks is: "How can we spend less screen time using technology in general and more time using technology that actually serves our needs for productivity?"
By using technology in smarter, more targeted ways, people can improve work efficiency and, as an added bonus, increase their overall well-being. Liz agrees, explaining that as technology helps people free up time, they are able to use their skills in more creative ways. "This gift of technological efficiency allows people the privilege to seek out areas of purpose and meaning in their lives and in their work."
Coaches can further support business leaders to benefit from the power of AI and smart tech by:
Envisioning how technology can help teams shift time from gathering and analyzing information to acting on it
Considering how the support of AI and smart tech improve employee well-being and productivity by freeing up time and energy for more purpose-driven activities
---
AI connects us to other humans who are working on similar challenges
"How do we create those safe spaces where everyone can ask questions within their organizations, and actually use AI to match people to people to get the best responses and insight from those best suited to reply?"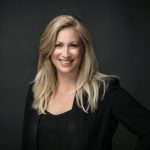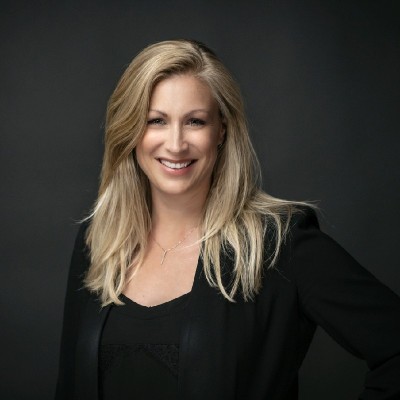 As technology advances, the next stage of the connected world is linking people to authoritative sources of knowledge and those with the right skill sets. While technology is superior at sorting material, it does not yet possess a strong capacity to discern whether that data is coming from reputable sources. Until smart tech catches up, people can harness the power of technology by applying its emerging strengths and redirecting its efforts toward curation.
Rebecca's organization inqli connects people to the appropriate knowledge expert to help problem-solve issues. Inside organizations, inqli acts as a bridge, providing knowledge sharing and collective feedback in the form of shared insights, advice, and resources between colleagues. Sometimes, this knowledge sharing comes from an educational perspective that helps people with career discovery. Other times, this involves the sharing of industry knowledge between non-profits and enterprise experts. While knowledge sharing can take many forms, knowledge is a regenerative resource. Rebecca explains that at inqli, "Philanthropy is something we believe very strongly in, and it's something that also promotes prosocial behaviors in organizations. It's intrinsically motivating when we are well matched to an opportunity to support someone with the skills and experiences we already have."
"When it comes to knowledge sharing, the more you give, the more you get; it just keeps coming back. When we create spaces, tools, and processes that make knowledge sharing a part of our day-to-day, connection increases. As a result, productivity, retention, and innovation capacity increase. I strongly believe that those companies with existing knowledge silos, the ones that don't figure out how to crack the knowledge-sharing code, are going to suffer."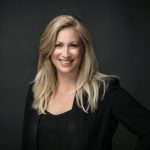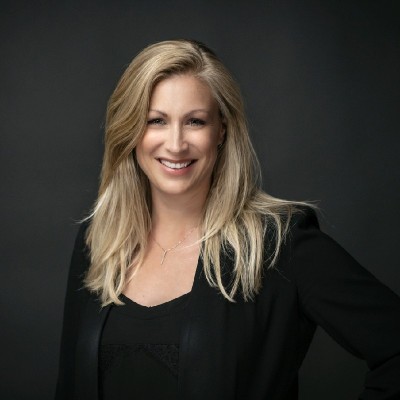 Knowledge-sharing resources are especially important for less-resourced non-profits and smaller organizations. Non-profits are already sharing knowledge in a variety of different ways, but they often do not have the digital technology and infrastructure to make that accessible to everyone. Connecting organizations to their non-profit and education partners through volunteerism is another facet of inqli's work. For Rebecca, knowledge sharing is the solution to knowledge silos — a critical component for organizations, particularly larger organizations. In a remote workplace setting, it can be difficult to establish safe, organic places for people to share knowledge and foster innovation. Knowledge-sharing platforms like inqli break down these silos and democratize the resources needed to innovate and problem-solve.
Coaches can support business leaders to facilitate knowledge-sharing inside and outside their organizations by:
Considering ways to adopt AI to better connect employees internally and externally
Developing processes for evaluating the safety of information sources and the integrity of knowledge shared through smart tech and AI
Transformational Questions:
Business leaders can take a coach approach by asking powerful questions to leverage AI and smart tech.
How informed do you feel about the potential power of AI and smart tech to transform your business?
Who could you call upon to strengthen your understanding of how to leverage AI and smart tech?
How can you draw upon the knowledge and expertise of your team to create a vision for AI and smart tech at your business?
How would your business benefit from a strong culture of knowledge-sharing? What would that knowledge-sharing culture look like?
---
Coaching Empowers People
Smart technology has become an essential part of today's workplace. However, organizations often struggle to integrate this technology effectively. This is where coaching can be a game-changer. By empowering individuals and teams to develop the necessary skills and mindset to embrace technology, coaches can help organizations to unlock the full potential of smart technology.
Coaching can help employees develop the adaptability, flexibility, and curiosity needed to embrace new technologies and explore innovative solutions. Coaches can work with organizations to establish a culture of experimentation and learning, where employees are encouraged to take risks and embrace new technologies. This can lead to increased productivity, enhanced creativity, and better problem-solving skills.
Ultimately, coaching is a powerful tool that organizations can use to empower their employees to integrate smart technology effectively. By creating a culture of learning and experimentation, organizations can ensure that they are well-equipped to thrive in an increasingly technology-driven world. By embracing a coaching approach to growth, organizations can unlock the full potential of smart technology and position themselves for success in the years to come.