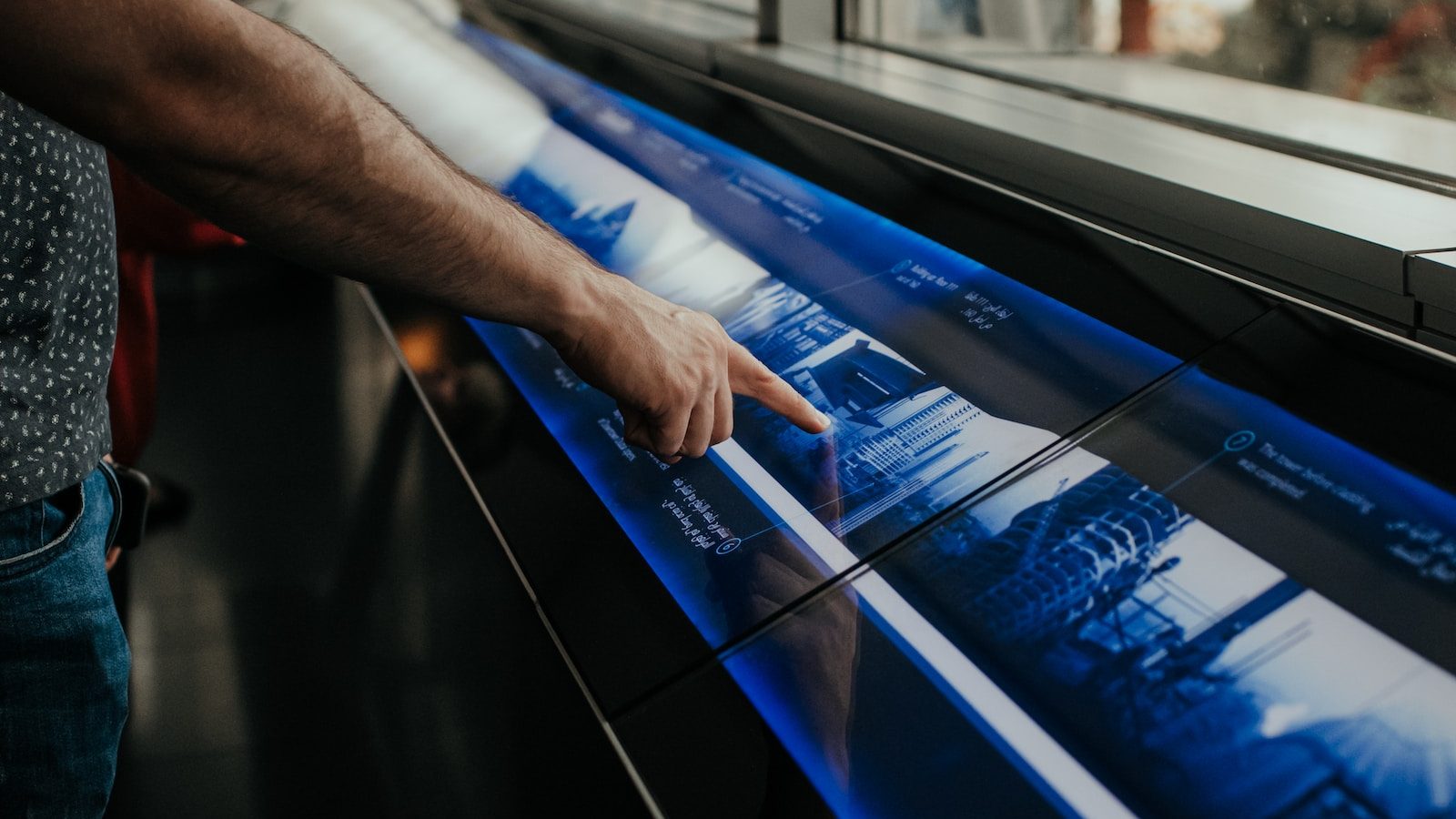 Harnessing AI and technological innovation can foster a more human workplace
Ongoing technological and AI innovation is reshaping the future of work. Coaches can help guide business leaders toward integrating technological solutions that foster a more human workplace.
---
Generalized fear that technology will replace jobs hinders the adoption of helpful business innovations; coaches can bridge the gap
Technologies — including augmented reality, data collection, and artificial intelligence (AI) — are transforming how we do work. Many workers feel a sense of apprehension over an increase in workplace automation, fearing their jobs might be at stake. These fears are not a new phenomenon. Beginning with the First Industrial Revolution in the 19th century, workers feared they would be replaced by machines and left without job security. While some workers have been replaced by automation, many more jobs have been created due to technological advances. Even now, as we enter the Fourth Industrial Revolution, those worries remain. But are present-day fears that automation will replace human jobs valid in the age of artificial intelligence (AI) and "smart tech?"
The Smart Nonprofit defines smart tech as "the AI and other advanced digital technologies that automate work by taking over tasks that only people could do previously. Smart tech makes decisions instead of and for people." However, fears that automation will replace human jobs are largely baseless. McKinsey discovered that less than 5% of jobs can be fully automated. While few jobs can be replaced completely by smart tech, automation can add efficiency to the work experience.
Studies show that 10%–40% of time at work is spent on administrative tasks outside of core job functions, such as paperwork, scheduling meetings, and responding to emails. So, positioning humans against machines as competitors misses the opportunity to harness the power of automation to free up valuable time and resources for humans to exercise the soft skills—collaboration, problem-solving, and future planning — technology cannot do on its own.
The World Economic Forum predicts that "while Fourth Industrial Revolution technologies driven by AI will continue to fundamentally change the world and the way we work and live, AI may not lead to massive unemployment. Instead, AI technology will create more jobs than it automates." But harnessing technological innovation to cultivate a more human workplace takes effort. Coaches can help businesses and their leaders navigate these changes and their impact by envisioning how AI will impact their business. This includes creating a strategy to share vision and data about innovations with employees on how AI will expand rather than reduce human job functions in their business.
Explore how harnessing technological innovation can foster a more human workplace and what this means for coaches:
Click here for More Resources for Coaches
---
1. Technological innovation and job function automation
Keeping up with technological advances and training employees on how to integrate automation can be a daunting task. One way to address the rapid pace of technological innovation and automation is by harnessing the power of professional development to fill in technical skills gaps. Through upskilling, reskilling, and cross-skilling — the process of providing adequate job training to meet the demands of jobs with new or enhanced technological components — employees can learn to thrive alongside automation.
The younger generation is taking the process of upskilling into their own hands. In Nigeria, where 60% of people are under 35, unemployment is high. Young people are utilizing information and communication technology (ICT) tools to create jobs for themselves with support from the government, according to Zainab Shamsuna Ahmed, the country's Minister of Finance, Budget and National Planning.
In South Africa, UiPath, an enterprise automation software company, is collaborating with the Media, Information and Communication Technologies Sector Education and Training Authority (MICT SETA) to develop the first national qualification in Robotic Process Automation in Europe, the Middle East, and Africa. This initiative provides future workers with tech skills, addressing unemployment by creating jobs in software development. By encouraging technological training and opportunities, these efforts will expand the reach of automation and boost economic development.
By promoting technological skills training, along with professional development that helps organizations learn how to integrate automation effectively, businesses can help strengthen their workforce to adopt and leverage technological advances.
What this means for coaches:
Coaches can guide business leaders to reflect on opportunities to integrate automation through professional development strategies that harness the skillset of their existing workforce
Coaches can ask open-ended questions to help business leaders explore what their company will look like in three years to map human workforce skills needs
---
2. Harnessing the power of Artificial Intelligence (AI) to promote inclusion
One of technology's greatest benefits is its capacity to promote inclusion, specifically for persons with disabilities, chronic illness, neurodivergence, and non-native language speakers. World Bank discusses how digital work can promote the inclusion of people with disabilities in developing countries. The social enterprises Digital Divide Data in Cambodia and Enablecode in Vietnam connect youth with physical disabilities to outsourced digital jobs. Digital tools such as AI can further provide assistive technology solutions to help people with disabilities perform job tasks they otherwise might have been excluded from completing, including The Dot Watch for persons with visual disabilities.
AI may also help non-native language speakers identify small grammatical errors or enhance pronunciation to support professional integration, enhancing communication among global and multi-national teams. The use of emerging technologies would remove access barriers in English-predominant spaces for international scholars and professionals in non-Western contexts.
By embracing the power of AI to support persons with disabilities, chronic illness, neurodivergence, and non-native language speakers, businesses can invest in technological advances that promote equity in the workplace.
What this means for coaches:
Coaches can help business leaders explore how AI technologies can support inclusion and align with their mission, vision, and values
Coaches can guide business leaders through a cross-disciplinary and collaborative process to identify relevant technology resources to promote inclusion, craft the strategies to use the technological tools in job functions, and create processes to hire and train persons to thrive in these roles
---
3. Incorporating the metaverse to expand productivity and workplace satisfaction
Technological advances such as the metaverse can contribute to workplace satisfaction and productivity. McKinsey defines the metaverse as an "emerging 3-D-enabled digital space that uses virtual reality, augmented reality, and other advanced internet and semiconductor technology to allow people to have lifelike personal and business experiences online."
How this translates into the business sector largely depends upon the infrastructure needed to incorporate the metaverse into day-to-day operations. A review of metaverse infrastructure by Deloitte explains that to apply these solutions to scale, organizations will need to enhance their networks and computation capacity. Managing, updating, and correcting these solutions would also require dedicated staff or advanced AI. While the initial cost and effort would be substantial, Deloitte highlights how the metaverse can enhance visibility of supply chains, energy systems, and urban structures in a way that helps people tackle complex challenges. As the physical world becomes more connected, the metaverse helps humans visualize ways to optimize beyond human capability alone.
The metaverse can also open up possibilities for remote workers, working parents or caregivers, and global experts to reduce travel carbon footprint, strengthen intellectual and cultural diversity, and prioritize opportunities to economically support countries through remote work. By focusing on the enhancement of the human experience, the metaverse can provide invaluable resources.
What this means for coaches:
Coaches can facilitate visioning sessions for clients to define opportunities that enhance productivity and worker satisfaction through use of the metaverse
Coaches can use the metaverse in their own practices to make service more accessible to clients by using 3-D technology to bridge geographic barriers, include underrepresented voices in planning processes, and help clients visualize innovative business solutions
Coaches can support collaboration among cross-disciplinary teams to build infrastructure for metaverse innovations and manage organizational change
---
4. Technological innovation can enhance the power of leadership teams
When it comes to business leadership, innovations in technology can improve efficiency and decision-making. As the shift from a focus on technical expertise to soft skills and emotional intelligence continues to emerge, business leaders can harness the power of AI to free up busy work in order to lead their teams in more efficient ways. However, some leaders are hesitant to take the leap. A Deloitte study reports that while a majority of employers in Southeast Asia view AI, robotics, and automation as important, only 23% feel able to lead effectively. The key factor in implementing emerging technology will be planning for the necessary infrastructures to sustain the benefits of these newer methods, including the professional development necessary to transition teams into new ways of operating alongside tech.
LinkedIn weighs in on the benefits of business leaders embracing emerging technological advances: "The increasing use of AI and automation in the workplace will require stronger leadership and interpersonal skills in order to manage and integrate these technologies effectively." To manage the integration, leaders will need to be able to clearly communicate and inspire their teams to face uncertainty. This might include equipping teams to navigate change using coaching skills that support deep listening, collaboration, and problem solving. Inspiring leaders to integrate AI and automation frees up space for them to lead their teams in ways technology cannot lead — by employing soft skills that presently only humans can harness.
Business leadership teams can thrive in the transition to integrate emerging technology by encouraging a culture of innovation within the workplace that provides opportunities for workers to learn and grow along the way. Fostering a culture of innovation starts with building a foundation of empathy and emotional intelligence that supports collaboration. Automating administrative tasks can free up space for humans to engage in these necessary soft skills.
What this means for coaches:
Coaches can help leadership teams develop a culture of communication and collaboration with the free time technological innovation will provide
Coaches can facilitate conversations among teams and across business functions to capture and define innovative ideas that arise from the incorporation of AI into the business process
Coaches can support workers in developing soft skills by creating spaces to practice with active listening and empathy and build positive cultures of inclusion where creativity and innovation can thrive
---
5. Human Resources trends in technology making the workplace more human
The Forbes article "How Technology Can Help Build a More Human Workplace" takes an optimistic tone in understanding how innovations in technology can enhance business efforts. Technology can lessen the tedium of daily, mundane tasks by automating certain processes. This allows employees and managers to work together in a way that connects employee interests and strengths with organizational goals. Lessening "busy work" helps employees focus on the work they find to be inspiring, which leads to an increase in productivity and workplace satisfaction.
Human Resources trends in technology are serving to cultivate employee satisfaction by harnessing the power of workers' creativity and productivity. Emerging technology allows workers a more flexible environment, freeing workers to embrace a tailored experience that allows them to put their best work forward. HR further prepares organizations to embrace the types of flexibility that allow them to lead with fluidity and agility, pivoting to meet whatever unexpected circumstances lie ahead.
Innovations in technology allow Human Resources to move beyond simple data analytics toward intrinsic "people analytics" that drive business impact. By observing what tools promote productivity and worker satisfaction, Human Resources technology focuses data to help businesses thrive. HR tech is transforming Human Resources departments in Japan through the use of people analytics. Junko Owada, "Evangelist" for People Analytics Laboratory, uses tools to examine the HR value chain from recruitment through placement, training, and employee engagement. Beyond productivity, Junko values staff placement as a true benchmark of success. His team measures how employees feel prepared to succeed in their new role and if the placement was appropriate for an employee's skills and needs.
Ultimately, Forbes argues: "The workplace of the future will undoubtedly look very different than it does today, likely in many ways we can't predict. But the most successful businesses will be those that use technology as a tool to ensure they remain focused on what matters most: their people."
What this means for coaches:
Coaches can encourage clients to consider emerging Human Resources technologies, utilizing people analytics to move beyond talent acquisition and retention toward employee optimization and workplace satisfaction
Coaches can help employers consider people-centric benchmarks to ensure staff feel suited to their positions
Coaches can facilitate visioning sessions for business leaders to imagine the positive impact of implementing people-centric human resource approaches on business research, development, production, marketing and sales
---
Coaches can help business leaders integrate emerging technology into their organizations
In the ambitious pursuit to successfully integrate emerging technology into the workplace, there is no "one size fits all" approach. The benefits that technology can bring to everyday work functions and processes will vary widely from industry to industry, and company to company, depending on specific needs and resources. Business leaders will need to bring a fresh perspective, creative lens and collaborative approach to the redesign of work for their teams. Coaches can support them in this strategic effort. How can coaches best prepare for this endeavor? Reflecting on the following questions may help coaches find the right mindset for the challenge.
Transformational questions for coaches:
Coaches can support business leaders to integrate innovations by asking questions such as:
When you think of emerging technology and the integration of AI in the workplace, what comes to mind for you?
What emotional response do you have to the changes this will bring about for our society and world? Where is that emotional response coming from?
If your response includes fear, anxiety or other challenging feelings, what might help you shift to a more optimistic or hopeful stance? How might you share this approach with your team members?
What resources would support you in the integration of emerging technologies to your business? What would be helpful to learn or understand?
When you envision the impact of integrating emerging technologies, what do you see? How have these advances changed your business?
Resources for Coaches: