Loupe: Measuring growth through qualitative feedback
Loupe uses AI technology to convert feedback from colleagues and supervisors into actionable insights for professional growth.
Wisdom Weaver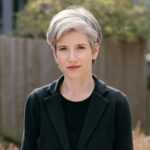 ---
Loupe helps workers make sense of feedback to chart professional growth
Loupe is an AI-powered tool that processes feedback and guides employees through professional growth. Using AI to collect and analyze qualitative data, Loupe is able to reduce bias related to soliciting, understanding, and applying feedback from peers and supervisors. As a tool for both individuals and coaches, Loupe empowers users to integrate feedback into their professional development process.
Wisdom Weaver and Loupe Founder Mara Gerstein reflects that for many people, feedback can be challenging to receive and act on, yet regular feedback can also be a predictor of improved employee retention and performance. Soliciting feedback sometimes results in vague or difficult-to-implement suggestions, or receivers may selectively act on feedback based on preference. Technology helps remove social pressure related to feedback and can help ensure that feedback covers consistent topics between survey respondents. Loupe's AI language processing technologies then collate, condense, and organize results to provide concrete steps for personal development. By processing feedback in this way, Loupe guides and equips users to systematically act on feedback for personal growth.
Loupe empowers "askers," or those seeking feedback, to take control of the feedback they receive. Feedback is collected and distributed in four steps:
Build: Create a survey based on researched questions to send to advisors
Receive: Feedback is returned in synthesized key themes and/or raw content
Act: Set goals and use Loupe Action Framework to establish next steps
Orient: Choose where, from whom, and on what future feedback is based
The Loupe Action Framework helps clients work through feedback in a cyclical fashion. Clients begin with an annual Macro Loupe, providing a big-picture perspective of a growth area based on general goals. Quarterly, the Topical Loupe provides an acute look into a specific behavior or skill that connects to the larger topic of focus. Finally, a Micro Loupe can occur daily or as needed to focus on specific growth needs related to an event, deliverable, meeting, or project. The Micro Loupe helps individuals examine perspectives on specific performance needs and evaluate growth over time. Together, the Action Framework helps clients balance short-term and long-term growth needs while recognizing ongoing improvement.
---
Coaches are using feedback to guide client growth
While initially created for individual feedback, Loupe has expanded to offer insights that inform coaching engagements as part of professional development. Working with a team of coaches and coaching researchers, Mara added features that help coaches use feedback to guide sessions and inform client development goals. Instead of relying on a single source to define client growth needs, coaches can access feedback from their client's network. This feedback can also help coaches understand and highlight client growth in the context of client self-doubt.
"Loupe is using AI to put data right into the hands of coaches to supercharge their engagements."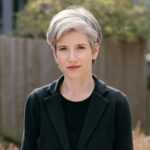 Coaches are using Loupe to understand feedback and design larger strategies for client reflection and growth. While clients ultimately prioritize their own growth needs, coaches can use feedback to contextualize opportunities for skills development. Coaches can also communicate insights in segments that guide sessions without overwhelming clients. Working in organizations and with teams, Loupe can help coaches better understand group dynamics. By reviewing multiple feedback reports, coaches can understand individual and collective needs, skills gaps, or team dynamics. Those in HR — a field often closely associated with professional coaching — can also use the service to assist employees with their goals and development.
Read the interview below to learn more about the role of AI in shaping the future of coaching:
---
Interview with Mara Gerstein about Loupe and the role of AI in professional development
What led you to the conception of Loupe?
"At a point of significant personal transition, I wanted to get feedback from important people in my life, current and former colleagues and friends. I thought: How can I best mine my community for information about myself? And I realized that there were no consumer-facing tools that helped people to do that. I didn't want to send people a cold survey or just sit down and have conversations. I didn't know the right questions to ask. I also didn't know how to think about feedback as data or how I might go about processing that data. After starting to bring co-conspirators together and getting into the market research and research on effective feedback practices for growth, I saw a space in the market for a feedback tool. One that puts users in control of their feedback journey through disaggregating learning and development…from performance management, evaluation and compensation decisions.

Because of advances in natural language processing and machine learning, we also saw a white space in the market to process qualitative data in a new way by looking for patterns in free-form responses. This allows people to gather qualitative feedback and receive completely personalized feedback patterns that provide actionable insights for people to use on their own, or with coaches, to act on feedback and decide what's working, what they want to change, and how to take next steps in their lives."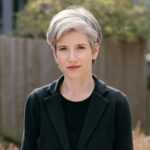 What value does Loupe offer to the workplace today?
"Companies have become more far more employee-centric, but I'd argue they haven't had the tools they need to truly change their culture when it comes to feedback. We offer a new kind of tool that takes bold steps and makes a bold statement about putting people's growth and goals into their hands and making them feel like they are more empowered at work. Giving people coaches and giving them the tools to self-manage their feedback are a big part of that as well. Loupe makes feedback a competitive edge for companies by elevating their feedback culture, improving feedback skills, building trust across teams and employees, and propelling DEIJ commitments. And we know that when feedback culture is strong, businesses thrive. Studies have shown a 72% improvement in performance, a 30% decrease in turnover, and an almost 9% increase in profitability."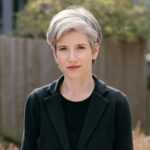 What do you see as the key factor shaping the future of coaching and these emerging technologies?
"One, the fact that AI has the intelligence to develop intimate relationships with people has implications for coaches and the relationships that they have with their clients, and of course, not just coaches. That has implications for everyone. How will coaches continue to differentiate themselves? How can they effectively leverage AI powered tools so that they take advantage of technical advances and use their humanness as their differentiator?

Two, coaches already do, and are going to continue to have so many more platforms and tools at their disposal to enhance their coaching practices. It will be awesome to see the way that they leverage them to bring their clients new insights and ways to communicate and take action in pursuit of growth."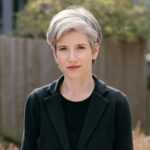 What do you see as the differentiating factor between human coaching and AI chatbots?
"My hope is that we continue to be differentiating by our ability to draw on real experiences; The way that we listen, the kinds of questions that a human can ask versus the kinds of questions that a machine can ask, is something that sets us apart

I expect we may start seeing more interdisciplinary coaching work. That we'll see more of a need for more complex coaching engagements that bring various disciplines together, and then that work will be built on the deep interpersonal connections that coaches have with their clients. I think this kind of interaction will be harder for a machine to simulate."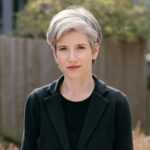 How can coaches help guide clients as they navigate the future of work?
"People are coming to terms with the fact that organizations are not great places for individual learning and development. There is a shift going on where more workers, especially the younger generations, want transparency, they have ambition, they want equity, and they want purpose and connection. But when it comes down to it, a workplace, especially a corporate workplace, is driven by financial motivations. As much as you hammer on the fact that employee well-being is connected to financial outcomes and productivity outcomes, in times of instability, it is very hard for leaders to prioritize both of those things.

So, this is where coaches fit in, by ensuring that the development people need to drive business outcomes actually gets prioritized. I will add that there is a gap in employee learning and development in providing good tools to facilitate growth. And it is hard for coaches to know what's going on with their clients when clients are self-reporting on their own behavior. Most people struggle with objectively thinking about themselves. We created Loupe to shift the paradigm of us making sense of ourselves based almost solely on the stories that we tell ourselves, as opposed to figuring out ways to let in the perspectives of other people, which is what Loupe allows you to do."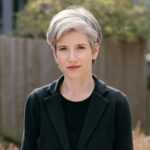 How does Loupe address potential biases?
"One of the nice things about AI is it's a machine! So you can test it over and over again, and you can see how biased it is and mitigate for that. We run tests where we put the same set of data through our algorithms, but we'll do it with different names. So, we'll use a male name, we'll use a female name, we'll use a traditionally African American name, and we can actually see if AI finds different patterns depending on the name. We also can take the names out altogether so that when it's processing data, it does not know the identity of the person for whom it's processing the feedback. In some ways, it actually has the potential to remove certain biases, which I think is pretty exciting."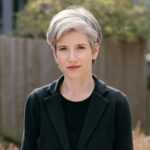 What is an ethical concern you have about AI?
"If you're interacting with something that is algorithmically driven, there should be transparency. So, somebody shouldn't be interacting with a robot and not know it. You should always know. We should be advocating for our elected officials and government to be passing regulation when it comes to algorithmic transparency, data privacy, and anti-monopolistic practices for people who are creating large language models."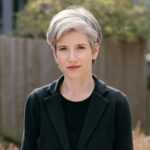 What do you think are the critical skills that coaches will need, or just anyone in general, to succeed in this future of emerging technologies?
"I think it's about having high EQ and the ability to adapt. Lean into what makes you human: your ability to connect on a very personal level with the people that you're coaching to bring professional experiences to bear. And then the ability to try and vet new tools and technology that can enhance whatever your work is, be in coaching, or anything else."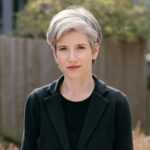 What can AI offer for clients that human coaches cannot?
"Not only does AI allow us to scale, but there are certain types of analysis that technology can do, ways that it can evaluate the language, identify patterns, and parse data, that we aren't capable of doing or can't do as quickly. My hope is that AI can help democratize coaching and democratize feedback. Candid feedback that is accessible to all people—be it big picture, 360 feedback, or micro feedback in the motion of work — is a huge missing piece for coaches and coaching relationships. So, integrating feedback as a data source (parsed by AI to add a layer of objectivity) in coaching relationships, I think, is going to supercharge the industry.

With Loupe, our goal is to democratize high quality feedback for coaches and their clients. And that will not happen if we are only relying on humans to do that work."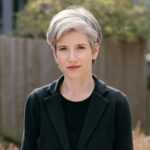 What advice would you give coaches about the future of coaching and these emerging technologies?
"Coaches are going to have to up their game a little bit in how they interact with technology and take some risks. Be able to work with new technologies and not be afraid of integrating new technologies that help you take advantage of advances in things like, data and data visualization. If there are tools that help you have data at your fingertips or help improve the quality of your relationship, coaches will need flexibility and to adapt nimbly in terms of how to approach a coaching practice."