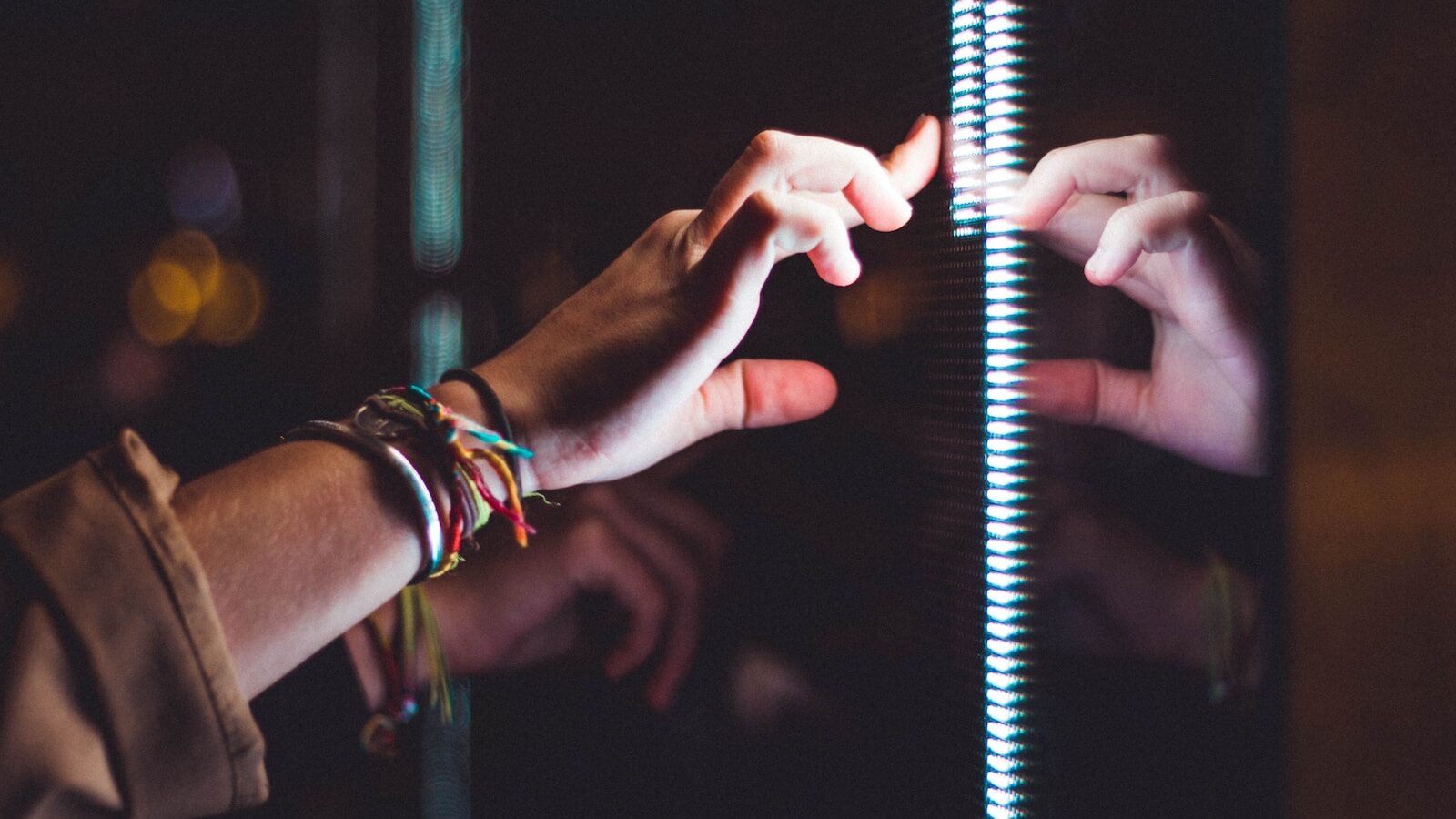 CoachHub: AI and data create new opportunities to validate and enhance coaching approaches
CoachHub is harnessing the power of AI and data to strengthen coaching engagements, show impact, and bridge the gap between coaching research and practice.
Wisdom Weaver: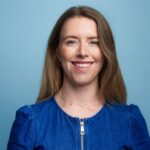 ---
Centralized data helps CoachHub illustrate return on investment
CoachHub is a digital coaching platforms which partners with organizations to drive workforce development programs. CoachHub's centralized services help coaches partner with human resources leaders and managers in designing company-wide initiatives and measuring collective growth. CoachHub's intentional design helps balance organizational and individual goals. This supports different types of coaching clients and maintains respect for both the organizational client and individual coachee autonomy. By separating organizational and coachee goals, CoachHub provides organizations with anonymous and aggregated data that visualizes the company's progress while maintaining confidentiality. Ultimately, this data helps HR leaders understand coaching's return on investment (ROI) and invest in coaching as a strategic initiative.
"With CoachHub's platform, there are three main personas: coach sponsor (customer), coach and coachee. We build highly personalized, scalable and measurable digital coaching journeys for each persona that are embedded by coaching science and coaching best practice. This ensures that we leverage technology and AI to aid and enhance the human-to-human coaching that takes place on the platform. Companies come to CoachHub because we can easily embed coaching into their ecosystems and make coaching more accessible for people of all career levels, worldwide. This helps coaching to become a strategic tool and drive meaningful individual, team and organizational changes."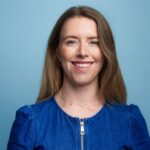 Wisdom Weaver Rosie Evans-Krimme, Head of Behavioral Science at CoachHub, explains how digital coaching platforms automate administration and help inform decision-making. CoachHub hosts a centralized location for coaching engagements, allowing coaches and coachees to schedule meetings, send messages, and hold video calls. Because services are centralized on the coaching platform, CoachHub can combine data to visualize the connection and interplay between organizational and individual needs. This data reduces administrative burden and helps coaches create tailored programs for their clients. Aggregated data on individual goals also helps HR leaders understand staff development needs and complement coaching through Learning and Development programs.
CoachHub's Science Council applies artificial intelligence to understand and catalyze coaching impact
The CoachHub Science Council drives data-driven initiatives and guides strategies to scale coaching services and measure impact. As an interdisciplinary team of coaches, data scientists, psychologists, researchers, and educators, the Science Council works to translate research in behavioral sciences into coaching practice. Beyond informing current coaching practice, the Science Council aims to "driv[e] research and innovation in digital coaching." Looking to the future of coaching, CoachHub is researching digital coaching solutions, including AI-powered coach bots. This research will provide valuable data to validate coaching competencies, explore the impact of new coaching modalities, adapt coaching to non-Western contexts, and integrate human and AI coaching solutions.
Read the interview with Rosie Evans-Krimme to learn how CoachHub is working to enhance coaching research through technology:
---
Interview with Rosie Evans-Krimme, Head of Behavioral Science at CoachHub, on AI-enabled platforms, coaching impact, and the future of coaching research
How does CoachHub optimize the coaching journey to expand coaching services?
"Once the coachee receives an invitation to start their coaching journey with CoachHub, the first step will be matching. This is one of the ways that we've increased the scalability of coaching in organizations is to scale the coach matching. So coachees complete the questionnaire, which is a combination of language and time zone needs, focus areas for coaching, as well as preferences for industry experience and leadership experience. Whilst the coaching science literature reports that these factors are not necessary for a strong coach working alliance, we always put the coachee in the driver's seat for what the preferences are. This helps to strengthen perceived coach competency. Then, we have a coach-matching algorithm. The last time we analyzed this data set, we found that less than 1% of our coachees change coach after the first initial match, suggesting we're on the right track. So, for the organizations we work with, HR teams and managers no longer have to do that matching.

Then, of course, we have the video conferencing tool embedded within the platform. It's GDPR compliant. It's a safe space environment for the coach and coachee to have those one-to-one coaching conversations. We also provide a learning academy alongside the coaching journey to offer the coach and coachee the opportunity to have access to self-coaching exercises. Content audio is a whole range of mainly in-house generated content that can support, aid, inspire, and motivate the coaching itself."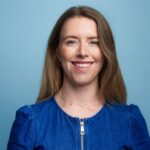 How is CoachHub exploring the possibilities of artificial intelligence?
"CoachHub has been making machine learning products since the early stages of the company. We talked about the machine learning algorithm used to make a strong prediction for the most suitable match between coachees and coaches, so that's one element. Other examples include our coach matching algorithm and the CoachHub Academy that makes personalized content recommendations and we have some exciting releases coming soon.

In terms of really innovating within the space, the clearest example is our latest conversational AI tool called, AIMY™. AIMY™ is a non-commercial project, and its purpose is to initiate and contribute to the conversation around coaching and AI. It's an opportunity for us to look at possibilities for AI within the coaching journey or outside of the journey. There are some interesting possibilities for an AI coach, opening questions around what this could offer as a coaching modality in and of itself. Or as a co-piloting tool to support different points throughout the coaching journey. For example, to support the goal formulation prior to the coaching session. What about as a nudging tool throughout the process itself, helping to re-engage maybe less engaged coachees? We're also looking at the coach's side, including supervision or leveraging AI to offer coaches some feedback around the session.

At the moment, we are gathering different perspectives about what the possibilities could be, and we're using our coach bot to stimulate conversation. We are looking at what can make sense, not just for CoachHub, but also for the future and innovation of digital coaching."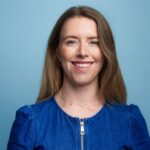 How do digital coaching technologies benefit coaching practice?
"Measurability is one of the biggest advantages of digital coaching because you can collect more data points at different stages of the coaching engagement for all parties involved. With the coachee, you can measure in a way that's meaningful and helps them know that they are progressing toward their own individual goals. It's also helpful for the coach to know the impact and perception of their coaching. And, for the sponsor, we need to demonstrate the return on investment for the organization.

There is currently a big gap between coaching innovation in organizations and the science behind it. This is because the research is struggling to keep up with the pace! CoachHub plays an important role in bridging this gap because we facilitate innovation in digital coaching at the intersection of science-based research, market application and CoachHub's mission – to democratize coaching for people of all career levels, worldwide. Regarding coaching outcomes, one difference is that CoachHub's Results Model incorporates user data in addition to common individual, team and organizational metrics. On the coaching practice side, our Digital Coaching Institute (DCI) focuses on coach development and specifically on digital coaching best practices.

We also partner with our Science Council including researchers from esteemed universities from around the world. Our partnership is based on making coaching data available to the science community and focusing research on market applications of digital coaching. This includes coaching organizations such as the International Coaching Federation (ICF) and European Coaching and Mentoring Council (EMCC). We primarily work with these organizations regionally and partner with local chapters around coach development, however, CoachHub collaborates with EMCC Global's AI and Digital's Centre for Excellence to develop their AI and Digital ethical standards."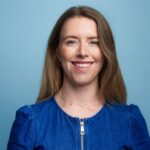 How does CoachHub leverage measurability to inform coaching practice?
"With measurability, we have two aspects; we have an option for coachees to enter goals as well as to select focus areas. The benefit of having these high-level focus areas is a way to share aggregated, anonymized data to the company dashboard. This is the tool that our coach sponsors use to analyze the impact of coaching and also to gather some insight into coaching needs. We have a holistic coaching framework that covers topics ranging from 'growth as a person' to 'inspire as a leader.' Through this aggregate data, a company can understand some of the most common topics selected by this particular coaching group without breaking confidentiality.

For our partners in HR and L&D, we can support them by being even more evidence-based, even more data-driven and informed, which ultimately helps coaching become a strategic priority or a strategic initiative. In my experience with coaching, there's still a lot of work to move away from coaching as a purely ad hoc tool in organizations and more towards something that's proactive and strategic, aligned with business goals, and objectives. To get there, we need to demonstrate impact and collect more reliable data."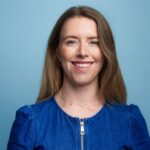 What are your aspirations for research and technology at CoachHub?
"In my paper with Jonathan Passmore, with whom I worked at CoachHub for more than a year, about the future of coaching, we discuss ten phases of coaching research. And we are still at Phase 9, which is looking at the components [of coaching] and better understanding the coaching assignment. With the coach bot, we hope that this is an opportunity to conduct research. For example, I get really excited about AI coach bots as an opportunity to do true experimental research around coaching. This is an opportunity to better understand the active ingredients of coaching. Where does co-piloting come in and add to it all? What about tripartite meetings? In the next five years, we can prioritize the use of such coach bots to support and facilitate that research. Then at some point, we come back to how that might turn into a real and safe offering for customers and for coachees."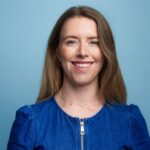 How can research at coaching platforms support coaching practice?
"One question I believe coaching platforms can really support regarding coaching practice is 'What are the different cultural needs?' Whether that's China or Australia, or France, for example, the maturity levels around coaching and perspective of it can be quite different. It is a good question, and it again highlights how there's always been this gap between the speed of the application of coaching, or the practice of coaching, and the science of it.

Now, there is an opportunity for providers like CoachHub to bring these all together, this idea of open research and open collaboration to really accelerate the development of research for mutually beneficial outcomes and goals and objectives. That's something that we can work better at organizing and further advance digital coaching practices."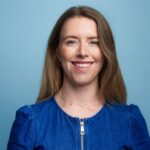 How do you see these developments shaping the future of coaching?
"I really view these changes as a success. It's not just in the professionalization of coaching but also in the partnership with both the HR and management fields. They are one of our key partners, and we can do a lot more together, especially in evidence-based management. This relationship will ensure a steady cash flow into the industry of business coaching and facilitate a very healthy and sustainable industry.

We work a lot with our customers to develop their coaching strategies. How does digital coaching fit into their coaching ecosystem? How can we help educate and engage with the stakeholders who are going to register or nominate coaches for this program? What does this practice look like? There's a wealth of opportunities to support organizations to effectively embed and integrate this technology into their organizations."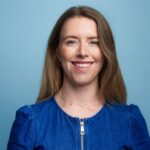 What is one message you would convey to coaches about integrating technology into the future coaching?
"Really get to know the providers, get to know the kind of technologies out there because educating yourself is power. The next ten years of coaching are going to be exciting. Coaches have experienced a rate of change in the last ten years, unlike many other industries. And it's good change, but it can be a challenge to keep up with. There are so many possibilities that this technology presents for coaches and for clients. We need coaches. We need that collaboration. And your expertise will only become even more important because these tools and AI machine learning algorithms require your expert knowledge behind it, especially in the monitoring or supervision of it. It requires that there will always be a place for a coach."