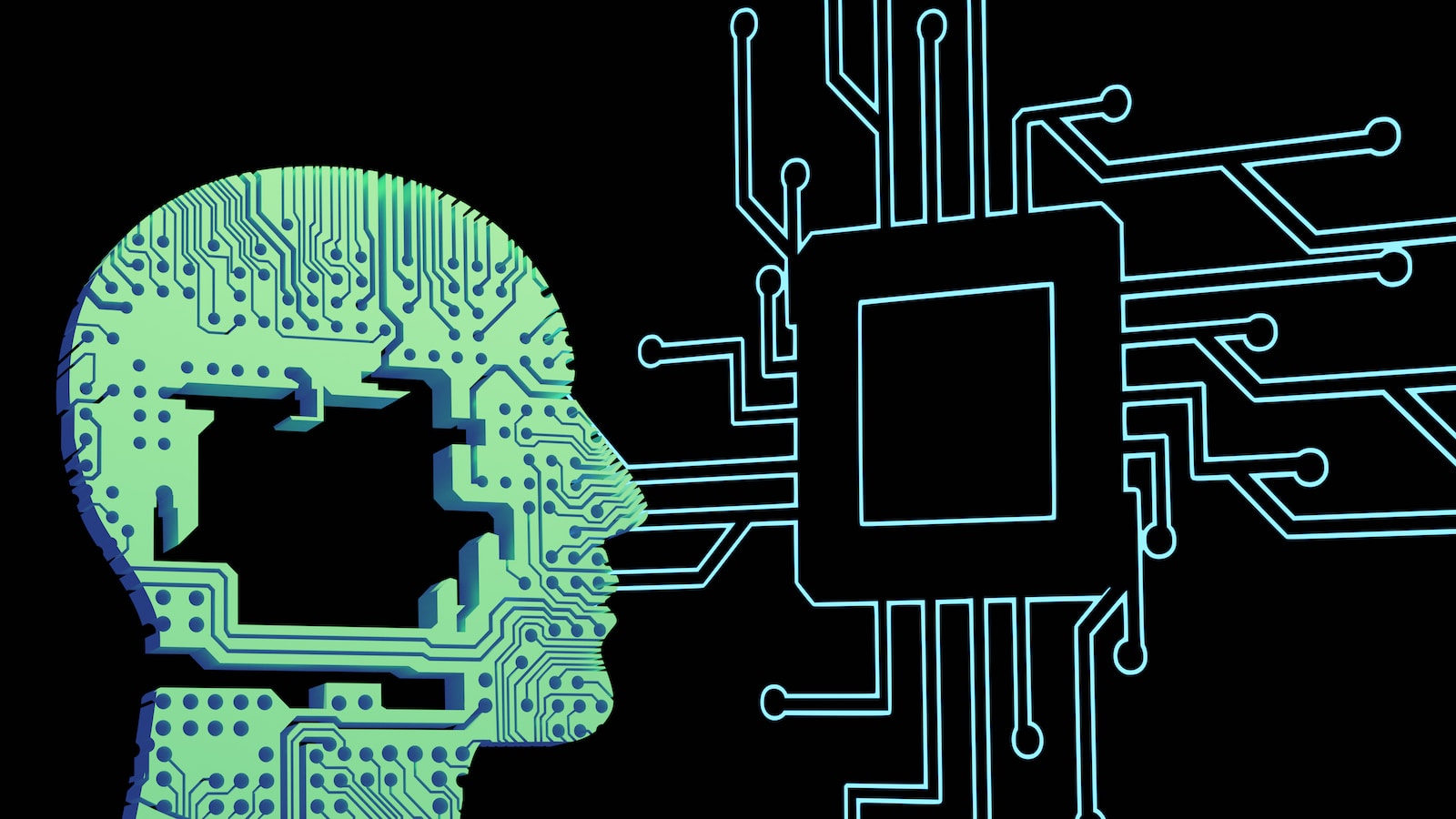 Coach Vici: Overcoming access barriers to scale coaching impact
Coach Vici is expanding access to coaching services through research-backed AI chatbot coaching.
Wisdom Weaver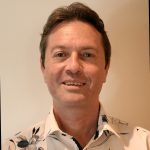 ---
The Coach Vici chatbot is designed to expand coaching services in organizations
Based in South Africa, Coach Vici is an organizational coaching chatbot that aims to increase access to coaching beyond the C-Suite. As a development tool, Coach Vici expands coaching access to every level of an organization, enhancing individual and organizational performance. Coach Vici is also leading research in AI and coaching, revealing potential use and impact of coaching chatbots in the future of coaching.
"What shaped coaching in the past, I think, will shape its future. In the future, there will continue to be a need for people to be heard, to be listened to, to be helped to find their own answers."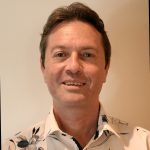 Coach Vici was founded in 2019 by Wisdom Weaver Dr. Nicky Terblanche, who has a background in engineering and expertise in artificial intelligence. Nicky began to explore new possibilities for AI in coaching in 2016 when the World Economic Forum started describing technological innovation and job transformation as The Fourth Industrial Revolution. Technological transformation could provide new avenues to expand coaching services but would also necessitate major upskilling and transition among workers, driving increased demand for coaching.
While coaching can be a powerful professional development tool, demand for upskilling and human development support is outpacing growth in the coaching industry. Additionally, one-on-one coaching can be an expensive investment and is usually reserved for upper management. Working with a team of coaches and researchers through Stellenbosch University, Nicky designed an AI-powered coaching chatbot that could scale coaching services by supporting clients in the absence of a human coach. In a research project looking at goal attainment, Nicky's AI coaching chatbot had the same long-term effect as a human coach in helping clients meet their goals. More recently, his team is examining client perceptions of coaching chatbots to determine what types of coaching clients would be interested in working with an AI coach.
---
Addressing the coaching access gap for organizational transformation
As a development tool, Coach Vici is primarily used to support goal attainment. The on-demand chatbot can also serve as a primary point of coaching or support clients in between human-to-human coaching sessions. The chatbot can be applied at every level of an organization to improve goal setting and performance. According to the ICF 2023 Global Coaching Study, 57% of coaching clients are sponsored by their organization. However, the report revealed that coaching is often reserved for managers (31%) or executives (25%). Without employer sponsorship, coaching services can be inaccessible for staff in non-leadership positions and impossible to access for unemployed and low-income individuals. Coach Vici helps overcome cost barriers associated with scaling human coaching, allowing new client groups to benefit from coaching support.
For organizations, Coach Vici is aimed at improving employee performance. Organizations can use the coaching bot to support individual growth and help employees align their personal goals with organizational strategy. The chatbot is available 24/7 and uses consistent check-ins to monitor and track client success and change. Clients can use the bot to reflect on their current work culture, track goals, measure performance, and reflect on their personal well-being.
Read the interview below to learn more about AI and the future of coaching:
---
Interview with Nicky Terblanche about Coach Vici and the role of AI in scaling coaching access
What is the most significant trend you see in the future of coaching right now?
"Coaching is about communication, conversation, and using language to understand what we think and feel, and large language models are excellent at that. They're not perfect by any means. There are lots of flaws, but they significantly raise the bar in terms of what's possible for understanding context, asking questions, and even giving suggestions about what people have said. Looking at future trends, I see very sophisticated chatbot coaching applications or coaching applications that use these large language models to enhance human coaching. Even to offer a substitute for coaching in very specific use cases, which then would mean democratizing and scaling coaching to unprecedented tables that we haven't seen before."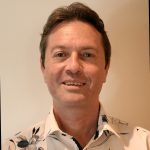 What do you see as the role of AI in coaching?
"The way I try and picture AI in coaching is by drawing a picture of a coach and a client and what they do. You could have AI that can completely replace a coach. You could have AI that would support the coaching process between human coaches and clients. And then, you could have AI that can be used to enhance the human coach in terms of training and development. And you could also have AI that could analyze the content of coaching conversations and try and spot patterns and ideas. A good example of such a platform is Ovida.io, that uses AI algorithms to analyze recorded coaching conversations and provides feedback to coaches on their coaching skills. So, AI can be used in various ways to support human coaches."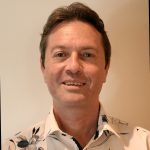 In your opinion, what role does regulation play with these emerging technologies?
"With technology and AI specifically, we need regulation, but with such rapid advancements [in technology], the regulators are struggling to keep up. So, we will see this tussle between invention, people wanting freedom of speech, and people wanting to be protected in the different parts of the world.

In coaching, we have to be careful about regulating and controlling technology. If we start creating these chatbot coaches with large-language models, there has to be some regulation or overseeing body that can approve these things and say we can now roll them out into the world. This process makes the technology available to more people, but also credible and backed by research. Just as we have coaches that are accredited and credentialed, we should bring those kinds of measures in for these AI coaches and the technology."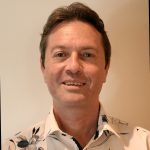 What is the risk of AI chatbots that users and creators should be aware of?
"The creator of these AI coaches could have subtle messages they want to convey or attempt to conform organizations and people in certain ways. So, things that are not always transparent or can have hidden agendas embedded. It all comes down to algorithm transparency. Algorithm bias is another potential problem. We need to know what data the AI was trained on to understand any potential inherent bias in how the LLM interprets and responds. Fortunately, with technology, one can identify and fix biases much easier than in humans."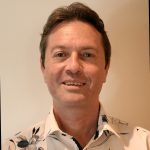 From your perspective, what is your concern with rapid technological innovations?
"We need to face the digital divide. Where I'm from South Africa, on the African continent, people are relatively poor. There are not a lot of resources. We see that in many parts of the world. And we see that other parts of the world have technology. This requires more money, higher internet speeds, internet penetration, and smartphone penetration, that cause people who are behind to fall even further behind, and those that have the advantage to have an even greater advantage."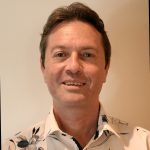 What is your ideal scenario for coaching chatbots such as Coach Vici?
"I see a world where everyone has access to a coach at a very affordable price on their phones. But it's a coach. It's not a mentor, and it's not something that's going to solve their problems for them, but rather empower them to find solutions for themselves."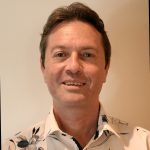 How can we make this ideal scenario a reality?
"I was checking the other day the per capita GDP in the United States is something like $70,000. So, the average person makes $70,000 a year. In sub-Saharan Africa, it's less than $2,000. It's impractical to expect people to have a smartphone that can use an app that could change their lives if they don't even have money to pay for basics like food. This issue is not unique to coaching; it is the whole system of income inequality. Perhaps coaching from richer parts of the world can reach out and subsidize, set up NGOs, and provide these tools to poorer areas. I think that would be another major way of accelerating access to coaching technologies."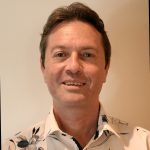 What type of impact do you think AI chatbots can have on shaping the future of coaching?
"Africa could benefit, for example, from technology and coaching, because suddenly, people that would never have access to coaching could en mass have on their phone, a chatbot coach that could help them. In that regard, it could help to bridge the digital divide by making a service that's currently available to an exclusive few available to many millions more people around the world."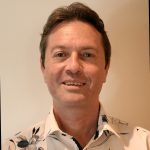 Besides access, what are other barriers to widespread coaching use?
"The world doesn't yet understand fully what coaching is and what the benefits are. And it's our duty, especially large organizations like ICF and similar bodies, to first spread the word out there to say, 'this is an amazing service to humanity that's available.' And then to promote the fact that there are also now cost-effective technology-enabled coaching services that are available to everyone."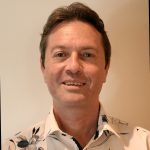 Do coaches really need to stay aware of the latest technological developments?
"I get a sense that coaches are notoriously technophobic. A lot of people are drawn to coaching because they really want the human element. They don't want to use technology. They want to be one on one. I'm concerned that coaches who are not embracing the latest technological developments will fall out of favor, and the services will not be used to their full power."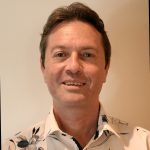 Why do you think some coaches are not as open to using these new technologies?
"People are drawn to coaching really because of the human aspect and want to engage with what it means to be human, so they don't necessarily engage in technology. Also, people come to coaching from many different backgrounds. You don't become a coach straight out of undergrad university. But by and large, I see very few people with technology backgrounds moving into coaching. It could be an age thing and it could also be that the backgrounds of people who come into coaching are typically not of a technological nature."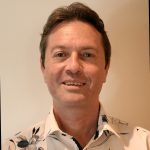 How can AI in coaching sessions aid research?
"Using technology and AI to analyze coaching conversation data can significantly accelerate our understanding of coaching sessions. But it is not that simple because of confidentiality. So, we will have to overcome this obstacle first."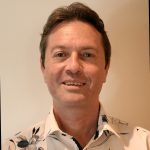 What role do you think coaching organizations play when it comes to these technologies?
"Coaching bodies should take a very proactive stand around technology instead of a wait-and-see approach. I think they should be more proactive in telling their members that they actively engage and trust technology. Coaching organizations can help coaches find their way. I think that would help the whole rollout of technology and acceptance of technology in the field of coaching."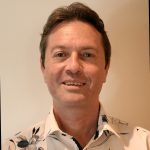 What one thing would you like to convey to coaches about the future of coaching and emerging technologies?
"People shouldn't be afraid of technology. It's phenomenal. And it can be a tremendous help."