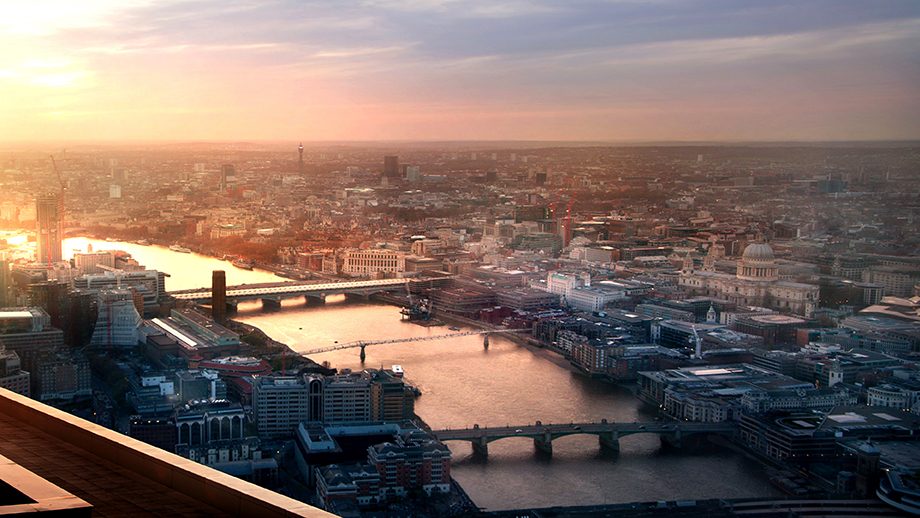 Groundbreaking researchers around the globe examine the Future of Work
Experts on the future of work often identify as futurists or innovationists. These prominent thinkers discuss the changing nature of work, the opportunities for human development, and the risks ahead for people and the planet.
---
Challenge:
The world is changing at such a rapid pace that planning for the future can be a challenge
Opportunity:
Reimagining the future workplace landscape can help people plan ahead
Impact:
People and organizations benefit from developments that take future innovation into account
---
Leading Voices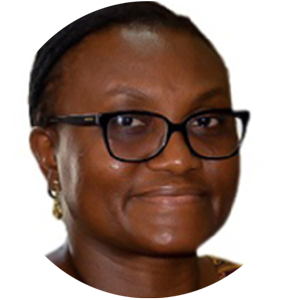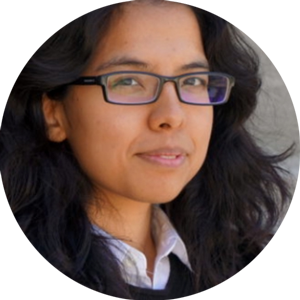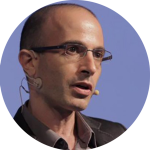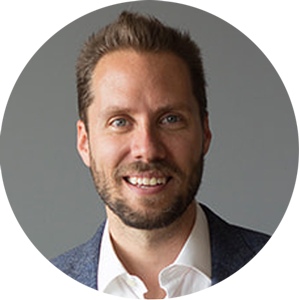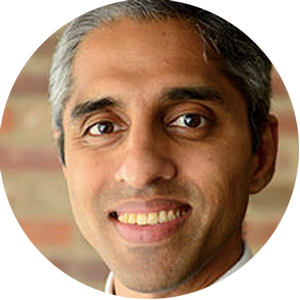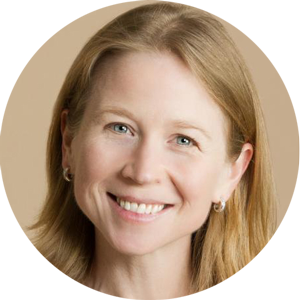 April Rinne
Global Organizational Consultant
United States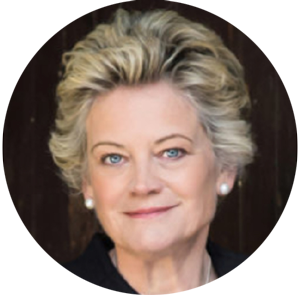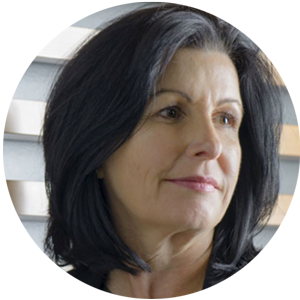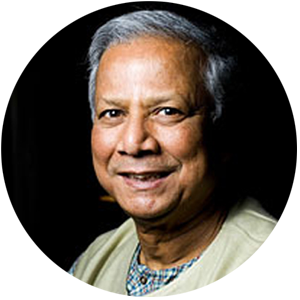 ---
Authors, academics, and entrepreneurs are at the forefront of change
The future of work is being shaped by rapid technological innovation, globalization, and demographic shifts in workforces around the world. We are experiencing a groundbreaking transition to artificial intelligence and the automation of traditional workplace practices, which has the potential to both eliminate human jobs and create new opportunities for global collaboration and productivity.
Many of the expected shifts have already begun to reshape the job market and redefine the workplace and the nature of work itself. For this reason, abundant research, discussion, and writing center on the disruptive and creative forces driving the future of work. Researchers, academics, and entrepreneurs are using their respective expertise to investigate the impacts of artificial intelligence, remote work, and the democratization of technology, globalization, and a reimagined economy.
Here is a roundup of leading voices — prominent thinkers and global experts, each from a unique discipline — who credibly and courageously examine the most significant shifts in their respective fields to anticipate change in the near and distant future. Their unique contributions to the world of work help all of us better understand and prepare for the changes ahead. These leading voices are:
Dzodzi Tsikata, professor and author whose research centers on gender equality and the plight of agrarian workers in Ghana;
Jeremy Gutsche, a self-described futurist and CEO of TrendHunter whose distinctive approach to hunting for clusters of insight has earned him keynoting at Google, Sony, Disney, NASA, and others;
Tammy Erickson, named one of the most influential living thinkers who has spent decades deciphering generational differences in the workplace;
Shalene Gupta, a journalist and research associate who explores the intersection of diversity, trust, and technology in the workplace;
Vivek Murthy, U.S. Surgeon General and a doctor who has seen how loneliness erodes physical and emotional health—both at home and in the workplace.
Kelly Palmer, author and Chief Learning Officer whose career in organizational learning and development enabled her to identify the widening skills gap that will cripple employers and leave potential workers behind;
Yuval Noah Harari, author, professor, philosopher, and historian who examines change at a macro-level in terms of the evolution of our species;
April Rinne, a global organizational consultant whose latest work, Flux Mindset, is a prescriptive guide for seeing change as an opportunity—not a threat; and
Muhammad Yunus, winner of the Nobel Peace Prize for his work in micro-loans to the world's poorest and most destitute people, allowing millions of them to achieve a better quality of life for their families.
Each of these groundbreaking experts is revealing important aspects of the changing nature of work, the opportunities for human development, and the risks ahead for people and the planet. At the end of this document is a reflection on two mechanisms for supporting positive change: coaching and the United Nations' call for universal action.
---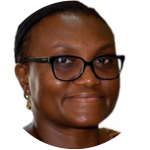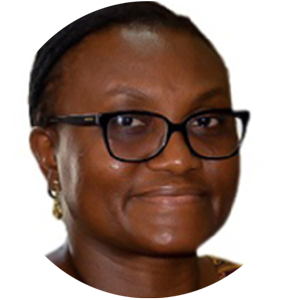 Dzodzi Tsikata, Ghana
Dzodzi Tsikata is a Ghanaian research professor at the ISSER University of Ghana and President of the Council for the Development of Social Science Research in Africa. She received her Doctor of Philosophy degree from Leiden University in the Netherlands. She teaches an advanced gender and women's study course, is on the editorial advisory board of the Journal of Peasant Studies and the Canadian Journal of Development Studies, is a member of the editorial collective of Agrarian South: Journal of Political Economy, serves as an Associate Editor of Feminist Economics, and she is a member of the UN Committee for Development Policy.
Distinctive contribution to the Future of Work
Dzodzi's research centers on gender, women's movements, and gender equality activism, in addition to development policies and practices, the politics and effects of land tenure reform, large-scale land acquisitions and agricultural commercialization, and labor relations and conditions of work.
As a vocal proponent of both women's issues and the welfare of Ghana's rural agrarian workers, Dzodzi is committed to improving the well-being of these often-marginalized groups. In her talks and articles, she tries to educate people about issues such as the meaning of the word feminism and the exploitation of local contract farmers by large corporations. She is also an outspoken critic of early marriage, which affects 25% of Ghanaian girls. Her courageous contributions to the national discourse in Ghana raise awareness and advocate for constructive action on these critical issues.
Land is an important development issue in Ghana because Ghana happens to be an agricultural country. People need land for agrarian livelihood activities, whether for producing food for their own consumption or producing food for sale or producing other agricultural products for export.
At the same time land also has social and political dimensions because land ownership gives people who own land in large quantities power. There is a linkage between being a traditional leader and land ownership. The jurisdiction of traditional leaders over people is linked with their ownership of the land on which such people live. This gives them power over property, over people and over the soil. It allows them to have subjects who do not own the land but who live on it.
Current Project
In addition to teaching an advanced women's studies course and conducting research into gender studies and the agrarian economy, Dzodzi is also the director of the Institute of African Studies at the University of Ghana. She speaks and writes about gender and the realities of Ghana's rural agrarian economy.
---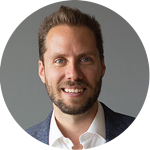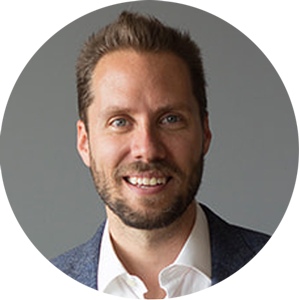 Jeremy Gutsche, Canada
Jeremy Gutsche is a Canadian CEO of Trend Hunter, an organization that currently studies more than 450,000 cutting-edge ideas and whose website receives over 20 million daily views, according to the site. Gutsche is also CEO of Future Festival, an innovation conference series that includes an annual summit along with one-day workshops held in major U.S. cities. He is also the author of Create the Future + the Innovation Handbook: Tactics for Disruptive Thinking, with a foreword from bestselling author and fellow Canadian Malcolm Gladwell.
Distinctive contribution to the Future of Work
Jeremy has keynoted at Google, Sony, Disney, and NASA, highlighting his view of "innovation through chaos," which he describes as a way of uncovering solutions and success in times of change and disruption. An online video about his first book, Exploiting Chaos, received over a million views on YouTube, while his more recent talk, "Better and Faster," based on his newest book, received over 11 million views.
Jeremy's expertise centers on innovation during times of chaos and enabling change when change is difficult. He serves as an innovation advisor to brands such as IBM, Cisco, and Coca-Cola.
I like to hunt for clusters of inspiration. This might have you wondering why the Trend Hunter guy use a word like 'cluster' instead of 'trend'? Quite simply, the word 'trends' is to broad. It can refer to next fall's fashionable color, or macro-trends like the green movement, female buyers, consolidation, outsourcing, Web 2.0 and aging boomers. These trends are somewhat useful, but too generic to enable breakthrough thinking. Clustering is the art of identifying insights that are meaningful to your customer. To create clusters, you'll need to collect your observations from trend hunting and filter through the noise.

Interview on TrendHunter.com
Current Project
Jeremy maintains a rigorous speaking calendar, traveling around the globe. His Future Festival plans to hold a 3-day virtual Summit in September. He also offers an online masterclass in opportunity hunting in which he shares his proprietary process and frameworks for uncovering future trends.
---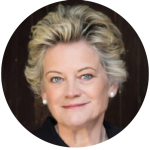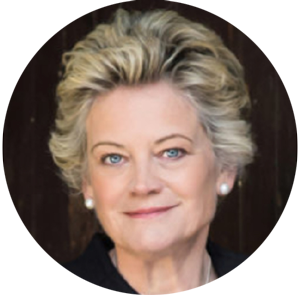 Tammy Erickson, United Kingdom
Tammy Erickson, U.K., directs the London Business School leadership program for senior-most executives: Leading Businesses into the Future. In 2015, she was named by Thinkers50 as one of the most influential living management thinkers in the world. She has written a series of books published by Harvard Business Review Press on how people can excel in the modern workplace, such as: Plugged In: The Generation Y Guide to Thriving at Work and What's Next Gen X? Keeping Up, Moving Ahead, and Getting the Career You Want.
Distinctive contribution to the Future of Work
Tammy is a widely recognized authority on workforce trends, demographic and generational issues, and methods organizations can use to engage their employees. She has long studied cultural, economic, and behavioral trends across generations. She examines how the events that occurred during a generation's formative years shape their outlook on the world and determine their behavior.
A McKinsey Award-winning author, and according to Thinkers50, Tammy conducted the most extensive ever academic research of an industry-based team, working with a team at London Business School. Her expertise lies in the changing workforce and the nature of work in intelligent organizations.
Four generations are working together in today's workplace—and a fifth is on the way. Each brings unique assumptions to the job. As a result, events in the workplace are often interpreted differently by individuals in different generations. What may seem like good news to a Boomer might well be an unsettling and unwelcome development to a member of Generation X. Things that members of Gen Y love often seem unappealing or frivolous to those in older generations.

Generational perspectives form because many of our most powerful and lasting beliefs are shaped when we are teenagers, when we first shift our focus from tangible objects and begin to wrestle with the values and ideas in the world around us. What we see and hear—and the conclusions we draw—influence for our lifetimes what we value, how we measure success, whom we trust, and the priorities we set for our own lives, including the role work will play within it. Because members of a generation share some (but not, of course, all) of the same experiences, they tend to form some common perspectives.

Leading a Multigenerational Workforce, Tammy Erickson and Associates
Current Project
Tammy is a keynote speaker specializing in the changing workforce and generational dynamics in the workplace. She also consults with organizations and continues to teach at the London Business School.
---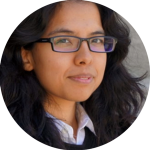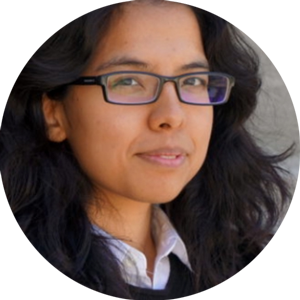 Shalene Gupta, United States
Shalene Gupta is a Chinese-Indian American journalist, research associate at Harvard Business School, and corporate advisor who examines the intersection of diversity, trust, and technology in the workplace. She is co-author of The Power of Trust: How Companies Build It, Lost It, Regain It, which was named one of the best business books of 2021 by The Financial Times.
Distinctive contribution to the Future of Work
Shalene's career as a journalist at Forbes centered on diversity and technology. Today her work focuses on helping leaders understand how to fortify and restore trust. She advises leaders to build trust by first acknowledging that it's essential for their business success, then giving it a central place in the decision-making process. She even recommends that organizations appoint a person in charge of managing for trust, who is tasked with deciding whether certain decisions will strengthen or undermine trust based on how positively or negatively they will be perceived.
Companies don't put trust at the center of their decision making because they don't know what that looks like and why it's important," says Gupta. "Yet it affects the bottom line and studies confirm that.

Harvard Business Review, July, 2019
Current Project
Shalene's current writing, research, and speaking centers on how companies can improve their decision-making to strengthen trust. She advises companies on topics as diverse as the downside of layoffs to the elements of an effective corporate apology.
---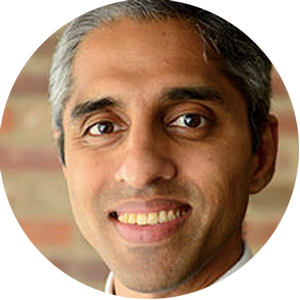 Vivek Murthy, United States
Dr. Vivek Murthy is a U.S. physician who is currently serving his second term as the United States Surgeon General. Throughout his medical career, Vivek noticed that many of his patients were suffering from loneliness, which led him to research the link between physical illness and loneliness. His book, Together: The Healing Power of Connection in a Sometimes Lonely World, examines the prevalence of loneliness around the world in people's personal lives and in the workplace.
Distinctive contribution to the Future of Work
Vivek's research delves deep into the connection between loneliness and well-being. He cites research from Brigham Young University that illuminates how loneliness is tied to mortality, based on a study showing that chronic loneliness has the same deleterious health consequences as smoking 15 cigarettes a day.
His research has immediate and important implications for the future of work — especially as people spend less time sharing a workspace and more time situated in remote locations. This lack of connection can have serious health and productivity consequences. In a Forbes article titled Vivek Murthy: How to Solve the Work Loneliness Epidemic, Vivek says that as a medical doctor, the most common ailment he saw was loneliness. He believes that in the workplace, even when people are located near each other, they are increasingly focused on tasks and less focused on the person sitting right next to them.
One of the greatest gifts we can give someone is our full attention.

The nature of work is evolving in a way that crowds out our sustaining relationships. In our constantly connected culture, work is increasingly spilling into evenings, weekends, and vacation time – constraining time that was previously reserved for family and friends. And more time at work doesn't necessarily mean stronger connections with your work colleagues. As beneficial as telecommuting can be, it increases the risk of disconnection as opportunities to have face to face interaction are diminished. . . At work, loneliness decreases performance, limits creativity, and impairs other aspects of executive function such as reasoning and decision making. For our health and our work, it is imperative that we address the loneliness epidemic quickly.
Current Project
Vivek is currently serving his second tour as the U.S. Surgeon General, and for the time being, his focus has shifted from loneliness to promoting vaccinations against Covid-19.
---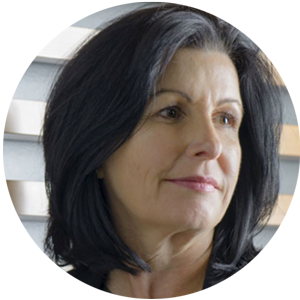 Kelly Palmer, United States
Kelly Palmer is a U.S. Chief Learning Officer at Degreed, an education technology company that gives people the tools they need to remain competitive in the marketplace. She is co-author of the book, The Expertise Economy: How the Smartest Companies Use Learning to Engage, Compete, and Succeed, which is a wake-up call for organizations to upskill their workforce in preparation for the future of work.
Kelly is Chief Learning Officer at Degreed, an education technology company that gives people the tools they need to remain competitive in the marketplace. She is co-author of the book: The Expertise Economy: How the Smartest Companies Use Learning to Engage, Compete, and Succeed, which is a wake-up call for organizations to upskill their workforce in preparation for the future of work.
Distinctive contribution to the Future of Work
Her career in organizational learning shapes Kelly's investigation into the future of jobs and the challenges ahead for workers and employers. Kelly believes that a growing skills gap is hampering business performance and gainful employment for many, which is a problem that will worsen in the coming years.
Like many future of work experts, Kelly maintains a keen focus on the speed of change as a chief concern. "If you have kids under the age of five years old, they will more than likely have jobs that haven't yet been invented." Kelly emphasizes the need for continuous learning and that skills are the currency for the future of work. While leading corporations such as IBM, Apple, and Google have stated that a college degree is no longer a job requirement, Kelly believes that skills — and the ability to learn new skills across a worker's lifetime — will shape successful careers.
As the pace of business change reaches unprecedented speed, the most important resource inside any organization is not its technology. It's the learning agility of its workforce. Organizations need workers who are constantly learning and evolving.

Although technological skills get a lot of attention, there's an even greater need for what I call "power skills," such as creativity, curiosity, communication, empathy, emotional intelligence, and critical thinking. As artificial intelligence and machine learning take over more jobs in certain areas, these uniquely human skills will be even more important for making organizations innovative and successful.

Kelly Palmer, Barrons, May 2019
Current Projects
As Chief Learning Office at Degreed, Kelly is building a digital platform that enables workers to upskill across a range of industries and specializations. Along with her co-author, David Blake, Kelly created The Skills Quotient, a framework that organizations can use to measure the skills required against the skills needed, which gives HR leaders and CEOs a practical way to assess their progress toward upskilling their workforce.
---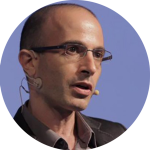 Yuval Noah Harari, Israel
Yuval Noah Harari is an Israeli historian and bestselling author of Sapiens: A Brief History of Humankind, Homo Deus: A Brief History of Tomorrow, and 21 Lessons for the 21st Century. Yuval received a Ph.D. from the University of Oxford in 2002 and studied world history, medieval history, and military history.
Distinctive contribution to the Future of Work
Like his expansive studies of human evolution reflected in his books, Yuval's comments about the Future of Work take a macro-level view of "existential challenges to our species." Speaking at the World Economic Forum in Davos, Switzerland, in 2020, Yuval cautioned business and political leaders about the speed of technological disruption, the potential for inequality to exist between classes and between countries, and the role of global cooperation in protecting our planet while preserving peace.
What makes Yuval's contributions to the Future of Work distinctive is his academic and philosophical point of view that focuses on the prosperous survival of the human species from an evolutionary perspective. How humans will evolve and how the speed of technological change undermines our ability to adapt are questions at the heart of Yuval's research.
Every technology has a good potential and a bad potential," he said. "Nuclear war is obviously terrible. Nobody wants it. The question is how to prevent it. With disruptive technology the danger is far greater, because it has some wonderful potential. There are a lot of forces pushing us faster and faster to develop these disruptive technologies and it's very difficult to know in advance what the consequences will be, in terms of community, in terms of relations with people, in terms of politics.

Yuval Noah Harari, New York Times, March, 2018
Current Projects
As a co-founder of the social impact company Sapienship, Yuval aims to shift public conversation towards the "most important global challenges that face the world today." The vision for Sapienship is to advocate for global responsibility with a particular focus on technological disruption, ecological collapse, and nuclear threat.
---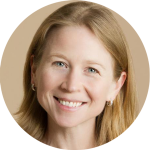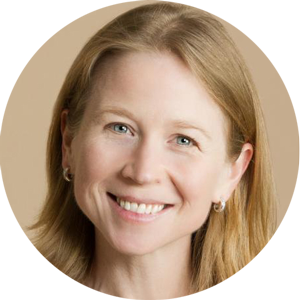 April Rinne, United States
April Rinne is a U.S. Founder and Chief Change Navigator at April Worldwide, an advisory services firm focused on the sharing economy, future of work, and global citizenship. She is author of Flux: 8 Superpowers for Thriving in Constant Change, which teaches people how to create a mindset of adaptation in a world of constant change. April is a self-declared "global citizen" concerned with global socioeconomic imbalances and a lack of shared responsibility.
Distinctive contribution to the Future of Work
April helps startups, policymakers, investors, and international organizations see emerging trends afoot and build more responsible business. Her insights are decidedly global, based on her work and travels in more than 100 countries. Her areas of expertise include inclusive innovation, sustainable development, and emerging markets.
With the launch of her new book, Flux 8, April promotes the adoption of a flux mindset, which she describes as a way of seeing change as an opportunity — not a threat and this mindset is based on a person's values. Her approach is designed to help people find a positive way through change — especially rapid and overwhelming change — to live a happy and healthy life.
April's international travels bring a cross-cultural perspective that considers the effects globalization has on the future of work. With this vast cultural knowledge, she has been able to gain an understanding of the public, private, and social sectors, which she applies to her work.
A Flux Mindset is about slowing down so you see what's really happening. It's about being in healthier relationships — including your relationships with anxiety, control and trust — and holding the future gently. It is about flipping your perspective, re-evaluating how you see and, in turn, how you show up in the world. It's also about creatively living the best life you possibly can.

Fluxmindset.com
Current Project
In April's book, Flux 8, she invites interested readers to join The Flux Mindset Explorers Club to unlock their Flux mindset with her 8 Superpowers, which include learning to slow down and putting trust at the center of decisions.
---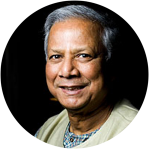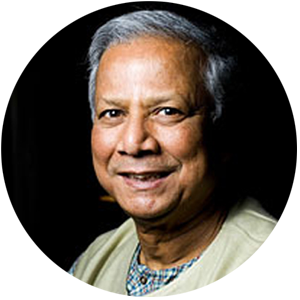 Muhammad Yunus, Bangladesh
Muhammad Yunus is a Bangladeshi economist who received the Nobel Peace Prize for founding the grassroots Grameen Bank, which provides small loans to poor people without any collateral. He is regarded as a leading influencer of the microcredit movement, which is a global effort to help the world's poor achieve financial stability. He is an economics professor at the University of Chittagong in Bangladesh.
He is one of seven individuals to have received the Nobel Peace Prize, the United States Presidential Medal of Freedom, and the United States Congressional Gold Medal. Other notable awards include the Ramon Magsaysay Award (1984), World Food Prize (1994), International Simon Bolivar Prize (1996), Sydney Peace Prize (1998), The Prince of Austurias Award for Concord (1998), and Seoul Peace Prize (2006).
Distinctive contribution to the Future of Work
Muhammad's deep focus on microfinance, as well as his belief that credit is a basic human right, led to his founding of the Grameen Bank in Bangladesh. The Grameen Bank works to eradicate poverty through microlending which allows impoverished people to take out small loans in order to make investments that help them provide for their families. This approach serves as the subject of his book, Banker to the Poor: Micro-Lending and the Battle Against World Poverty.
Born in 1940, Muhammad's contributions to helping the world's poor and catalyzing development in impoverished regions of the globe continue to spread. He speaks to organizations and university students about the importance of altruistic leadership, social business, and microfinance.
One person alone is good enough to change the world. Each human being is good enough to change the whole world. So feel that, and make it happen.

Berkeley News, November, 2020
Current Project
Today Grameen Bank has over $24 billion in loans to around 24 million borrowers, 97% of whom are women. Muhammad received the Olympic Laurel at the 2021 Tokyo Games, although he was unable to attend the games in person. He also carried the Olympic Torch in 2016.
---
Coaching as a mechanism for positive adaptation
Rapid changes in automation and technology along with the new ecology of the workplace and the prevalence of short-term or "gig" work are all creating disruption for workers. Adaptation to change has become an almost continuous process, requiring people to have a positive attitude about continuous learning, growing, and adjustment to a changing world.
Coaches are adept at helping people realize their ability to adapt. While humans naturally fear change, coaches help people realize their true capacity for change. This one-on-one relationship personalizes the learning experience in ways that resonate with an individual. Additionally, coaching is an approach that has a forward orientation, which imbues people with optimism because they learn to think in practical ways about how to respond positively to challenge.
During the Covid-19 pandemic, people have become even more dependent on technology in their everyday lives, a transition that will likely not be undone. Those who are less computer literate are at risk of being left behind and unable to participate in the benefits of the new economy. Here, the role of a coach is equally instrumental because coaches invite people to determine what steps they can take to increase their technical literacy. Through the coaching process, individuals learn to focus less on what they don't know and more on what actions they can take to improve any situation.
Because coaches directly and indirectly work with people's beliefs about their own abilities and about the world they inhabit, they are uniquely capable of helping people realize their own ability to influence their world. This process builds self-efficacy and self-assurance so that people are more inclined to approach the next obstacle with a positive belief in their own ability to learn and adapt. In this way, coaches help people thrive amidst change, which is an essential behavior for flourishing in the future of work.
Charting a course for peace and prosperity
The United Nations established 17 Global Goals for 2030 to improve the health and vitality of our planet while expanding access to education and quality jobs for all people around the globe. Goal number 8 is to promote inclusive and sustainable growth, full and productive employment, and decent work for all. This is an ambitious goal that requires the resources and commitments of many non-governmental organizations.
The ICF Thought Leadership Institute supports efforts to achieve all 17 Global Goals and has established an open-access Global Digital Library featuring the work of leading thinkers on topics such as The Future of Work, The Future of Coaching, The Future of Education, and The Future of Planetary Ecology. Our Future of Work research collection contains insights and perspectives from prominent experts in fields as diverse as economics, poetry, and medicine — all available free to anyone with internet access.