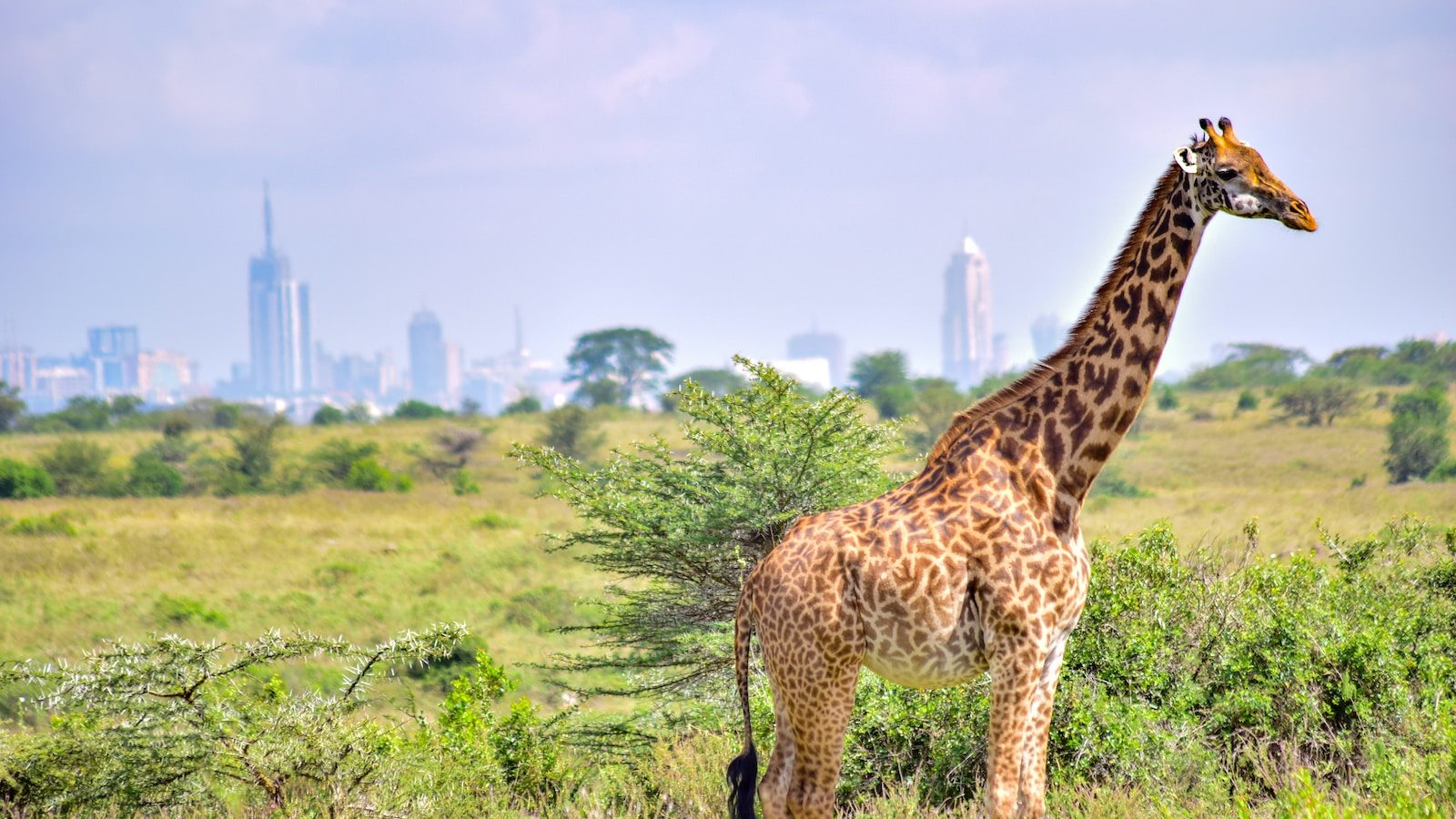 ICEA LION: African financial institutions collaborate to support sustainable development
As one of the largest insurers in Africa, ICEA LION was an early signatory to the United Nations Environment Program Principles of Sustainable Insurance. Working across the financial sector, ICEA LION models the power of collaborative partnerships to co-create a sustainable future.
Wisdom Weaver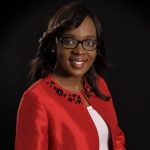 ---
The Nairobi Declaration on Sustainable Insurance models cooperative action toward green development
Across the entire continent, Africa produces only 4% of global greenhouse gas emissions. Yet the impact of climate change, rising temperatures, and severe weather threaten health, infrastructure, and economic opportunity. Representing ICEA LION at the UN COP 27 Conference in Sharm El-Sheikh, Egypt, Dorothy Maseke, an ICF Certified Coach, revealed how the impact of climate change in Africa can only be solved through collaborative action. For leaders in the insurance industry, that means shouldering climate risk and development to build climate-resilient economies.
Insurers play a key role in supporting business and development because they carry risk for clients. With increasing drought and severe weather in many African countries, insurers are carrying extra risk for clients in agriculture, energy, and tourism. At the same time, insurers are uniquely positioned to invest in green technologies and clean energy. To address this vulnerability and support sustainable development in Africa, over 90 African insurance companies have signed the Nairobi Declaration on Sustainable Insurance. Dorothy helped co-lead the development of the declaration at ICEA LION, through a joint initiative between ICEA LION and UNEP FI. The Declaration was created in a bid to enhance collaboration among insurance companies in Africa to implement the Sustainable Development Goals, and is now fully supported by a development partner – FSD Africa.
Within the Declaration, participating signatories are committing resources to establish the Africa Climate Risk Facility. This facility will help African countries address damage caused by severe weather events and help communities adapt to climate-related challenges. Dorothy shares that in this monumental agreement, "We are pledging as Nairobi Declaration of Sustainable Insurance members to insure 1.4 billion Africans cumulatively by 2030. We are going to underwrite 1.4 billion USD capacity over the next 7 years. Through this facility, we are raising about 1 billion USD which will be used for product development, capacity building, and premium subsidies."
---
Dorothy Maseke's journey to COP 27 started with curiosity and a supportive team
Reflecting on ICEA LION's culture of collaboration, Dorothy shares, "we acknowledge that there is no competition on climate change issues. On this, there is enough space for all of us – and much supported by our ethos – we are better together!" This spirit of collaboration shows up in numerous regional and global partnerships. As the largest insurance company in Kenya, ICEA LION has made headlines for its leadership in sustainable investment and co-creation of the Nairobi Declaration on Sustainable Insurance. ICEA LION was the first signatory in East and Central Africa to sign onto the United Nations Environmental Program Finance Initiative (UNEP FI) Principles for Sustainable Insurance and is part of UNEP FI's Net Zero Insurance Alliance. The organization is also the only African insurer on the Task Force on Climate Related Financial Disclosures (TCFD) insurer pilot group and has participated in numerous other taskforces such as the Partnership on Carbon Accounting Financials (PCAF), the Taskforce for Nature Related Financial Disclosures (TNFD) Africa pilot, and the African Natural Capital Alliance (ANCA).
In addition to collaboration, innovation and development are key characteristics of ICEA LION's culture. In 2020, the organization partnered with CDI African Coaching Group to support leadership, engage teams, and empower employees. Part of this transformation involved implementing an organization-wide coaching culture, where an initial twenty leaders were trained in coaching leadership skills. The training helped leaders to implement coaching strategies in their management and engage their teams to creatively solve new challenges. The coaching program at ICEA LION has expanded to support mid-level staff in their personal development and management skills.  
Speaking with Dorothy on her role with ICEA LION, she shared that supportive leadership allowed her to thrive as the Group Head of Risk and Compliance. While Dorothy's formal education was in computer science, early experiences with a colleague inspired her passion for sustainable business. She reflects, "once I joined ICEA LION in my thirst for knowledge, I started looking for courses that could teach me about sustainability. My boss was supportive, allowing me to attend a Fellowship, The Swedish Institute Management Program, where I got immersed into ESG and sustainability."
The investment in her professional development at the Swedish Institute Management Program resulted in a project titled "ICEA LION adopts sustainable insurance." With support from leadership, Dorothy was able to deliver on her initial project goals. In her story, Dorothy highlights that ICEA LION supported her growth by contributing to a culture of development and thought leadership where leaders would share insights and ideas with team members to stimulate growth. At the same time, ICEA LION invests resources and training to help teams innovate giving them the space to try out new ideas. Because of her experiences with coaching and the coaching culture at ICEA LION, Dorothy is now among a growing cohort of ICEA LION leaders who have completed sponsored coach training to become ICF accredited coaches. Reflecting on the impact of this training on her own work, Dorothy shares:
"Once I understood coaching practice, I realized that I could use it to lead better and to get better performance from my team. I am a better listener and I learn better because I take time to understand issues. I am able to draw out better solutions from my team and peers, because with coaching, the answer lies with the coachees. Performance within my team has greatly improved and we all enjoy our work."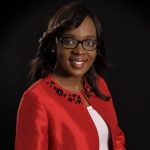 For the future of sustainable business, Dorothy explains, "once you get to the top of one mountain, you realize there is another mountain to climb." In the global efforts to achieve net-zero goals, she sees that the next challenge for leaders will be to avoid complacency and "ensure that whatever we are doing with institutions or on the country level remains sustainable."
Read the rest of her interview:
---
Interview with Dorothy Maseke, Group Head of Risk and Compliance at ICEA LION
What have been the biggest challenges shaping your organization's approach to sustainable finance?
"The reality that climate change is both a global and local challenge. It's not just China with the fog, but our clients are getting flooded, our clients are struggling to pay their premiums. Kenya being a highly agricultural economy, if there is drought, it affects the economy. Then, there's also a talk of changes in regulation. Our banking regulator released guidelines, saying we need to report on climate related financial disclosures. Along with the reality that the world is transitioning, our clients' needs are transitioning, so we've had to transition in our roles and our outlook into new areas of growth has had to change."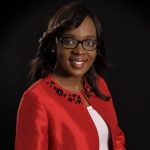 Can you describe how these transitions are impacting insurance?
"At ICEA LION, we have a triple role. We are underwriters, or risk carriers, so if you insure a car, we are carrying your risk in exchange for a premium. We are also risk managers. If you want to insure your house, we help you manage your risk by advising you to get burglar proofing or make sure the home is safe for your children. Finally, we are investors. We invest those premiums and earn interest. If there is a flood, we will bear the cost because we have insured your property that has been flooded. We will tell you how to protect your home or business from flooding. And as investors, we have the capacity to pull capital to the right places because we invest. This means we can invest in bad companies, or we can invest in good businesses. Of course we choose to invest in the right places. So, these transitions have shaped our thinking about the triple role."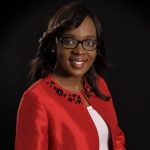 What unique solutions have come out of these challenges?
"Our first solution was we can't do this alone. Climate change, ESG does not only affect ICEA LION alone, and even if we did everything we could, even if we reduced all the carbon that we could, and we reduced all the pollution, and we recycled all we could, we had the realization that success can only come in coordination with the entire ecosystem. More importantly, it had to be true collaboration.

With the Nairobi Declaration on Sustainable Insurance, we were saying, 'We are making these commitments, can you join us? There is no competition here. There is no competitive advantage when it comes to climate change. Can you join us because we need to influence regulation. We need to understand our customers. We need to work together. We need to bring relevant and new solutions to the market.' Some of these risks are so big we needed to create consortia."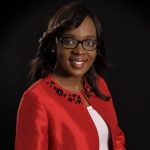 You mention the scale of climate change driving the need for collaboration. Can you explain how this sparked change in your organization?
"We realized we had to create these solutions; no one will come and create the solutions for us. When you talk about what changes were needed to create innovative solutions, we started with the simplest of all. We worked together with our competitors with our regulators and with other parties, including development partners, to align all our thinking towards what it will take to be a sustainable industry."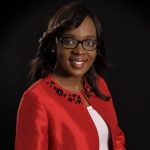 How is the collaboration between financial institutions shaping sustainable development in Africa?
"The Declaration signatories, with the technical and financial support of a Development Partner, FSD Africa, we have created a geothermal underwriting pool. This pool reduces the risk for investors who want to invest in early-stage geothermal exploration as clean energy. Kenya has more than half the geothermal deposits in Africa. So, we will insure the risk of early-stage exploration, meaning, if investors don't get what they're looking for, we are able to absorb that risk. That is something you cannot do as one company because it would wipe out your entire book."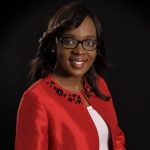 Signatories of the Declaration are pledging 1 billion USD for product development, insurance, and capacity building. What does capacity building look like in this context?
"The biggest gap is that conservationists and climate scientists are speaking their own language, and financial services players also speaking our own language, and many times the communities, and customers are left out. ESG and climate change, and the whole discussion of sustainability can be as easy as you want it, or it can be as complex as you want it. You can make it very complex and talk about carbon accounting, CO2 Emissions and CO2 equivalents, etc. The capacity-building aspect of it is: How are we able to translate what ESG is to the communities who need these solutions? How do we translate this to financial services who are in business – in this case responsible business. And how do we translate this to scientists and conservationists who are working on solutions and ideas to protect the planet from a scientific perspective? Those who monitor and measure impact and progress. It involves translating what this is to different actors, including regulators, clients, scientists, communities and other non-state actors, who are in this ecosystem."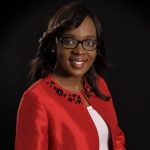 In terms of environmental impact. What is your hope or aspiration for ICEA LION in the next ten years?
"That we will have achieved our transition pathways. We have committed to net zero by 2050. Product development can take time to mature, so I'm hoping that in the next ten years, we will no longer be speaking about innovative products, but that these products will be on the shelves and part of day-to-day solutions. We will be talking about such solutions in terms of business as usual because that will be the value of the products that we are churning out."