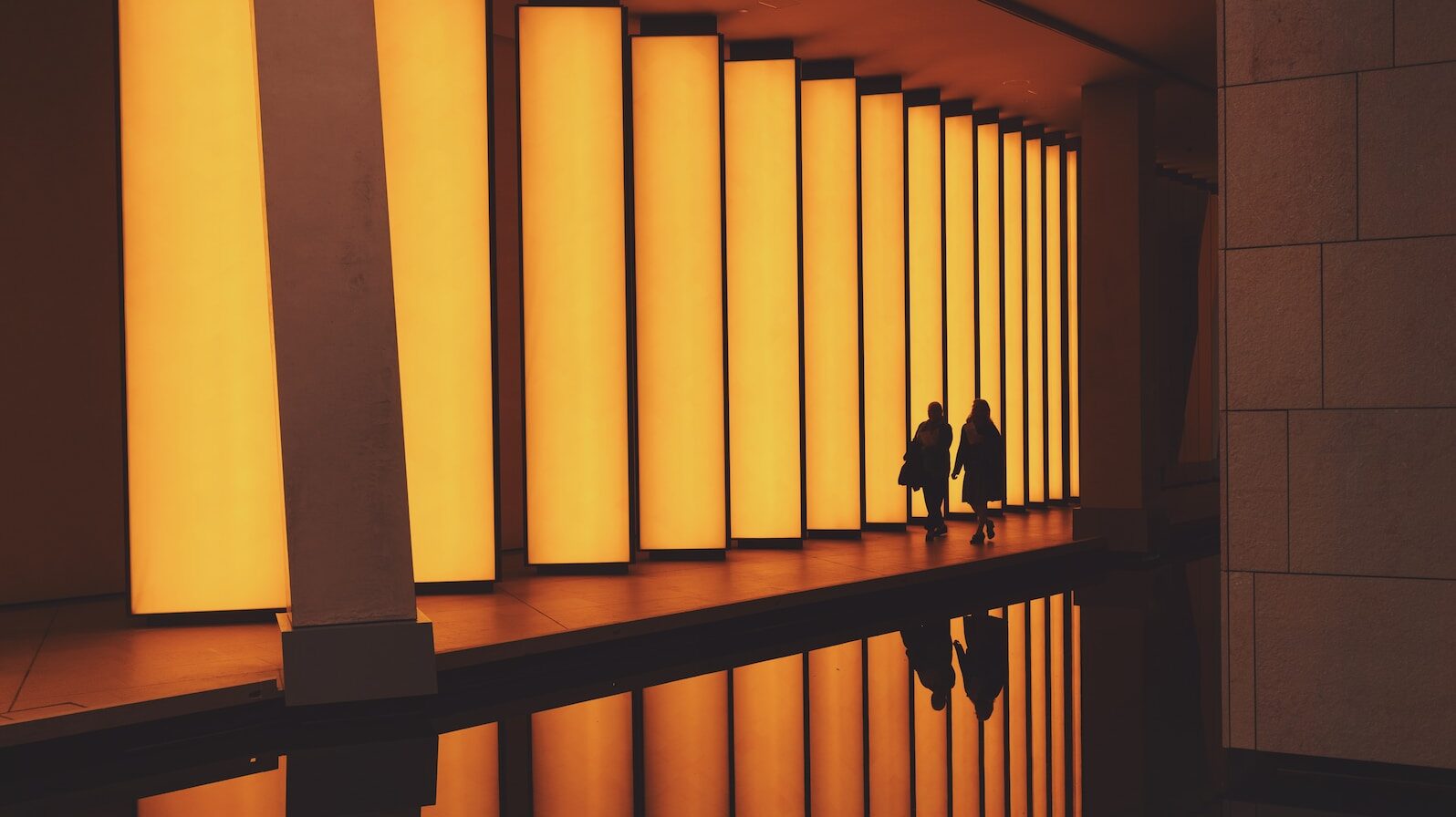 EZRA: Driving digital coaching transformation
The research and innovation lab at EZRA is expanding coaching science, utilizing technology to unlock possibilities in individual and organizational growth.
Wisdom Weaver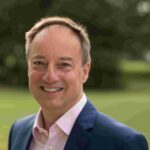 ---
Digital coaching platforms offer new ways to integrate learning and development solutions
EZRA is a digital coaching platform leveraging technology to enhance coaching science and create new digital coaching modalities. While most coaching platforms offer new ways to scale their services throughout an organization, EZRA is using technology to integrate coaching with learning and development (L&D) strategies. This holistic approach to professional development utilizes research in human behavior to deliver long-term benefits for both individuals and organizations.
A primary benefit of online platforms is the ability to combine complimentary services in an integrated location. EZRA's platform supplements virtual coaching with on-demand learning, reflection, and resources to support professional development and behavior change. When scaled across an organization, EZRA can help organizations foster stronger cultures of employee well-being and measurable impact. To measure organizational change, EZRA uses feedback from individual coaching sessions, manager surveys, and in-depth reporting to illustrate collective changes in employee engagement, progress, and performance.
Technology also allows EZRA to reach coaching clients in new ways. Built on proven behavior change methodology, EZRA's L&D platform Focus provides personalized development by shortening coaching engagements for timely and specific support. Clients can select a single goal or need, incorporating guided skills development and behavioral nudges. Between coaching sessions, EZRA's AI assistant, CAI, and nudges help individuals stay accountable to their goals and practice new skills. As a low-impact approach to coaching and development, clients can focus on specific topics based on changing needs.
EZRA's platform applies research in behavioral science to support long-term change
EZRA plays a dual role in unleashing human potential while strengthening coaching and development science. The company's research and innovation hub, EZRA Labs, hosts an interdisciplinary team of coaches, behavioral scientists, and L&D professionals. The team integrates findings in human behavior to support coaching practices and understand coaching approaches. EZRA also partners with the NYU School of Professional Studies to sponsor coaching research, furthering the understanding and validation of coaching competencies.
"As a coaching-first provider that leverages the power of tech, as opposed to a tech company which leverages coaches, we are interested in research at two levels. The first is research that benefits our clients, providing them with insights and evidence to support their objectives. Second is research that we openly publish and share with the global coaching community to help all boats to rise. We know that we succeed best when we succeed together as a sector – providers, coaches, coachees, organizations, and professional bodies."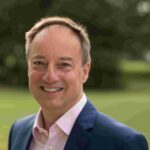 As Senior VP at EZRA and Professor of Coaching and Behavioural Change at Henley Business School, Jonathan Passmore leads research at the intersection of human behavior and coaching technology and has published widely on this and other topics. Read the interview below to learn more about technology and the future of coaching:
---
Professor Jonathan Passmore unpacks the latest trends in technology and their potential to disrupt the future of coaching
Which technology trends do you see as having the greatest impact on coaching in the next ten years?
"Open AI and AI technologies will revolutionize work in a way that was previously fantasy. The reality of the power of these tools is beginning to unfold. They will impact learning and development. They will impact coaching. And it requires professional bodies like the ICF and the EMCC to rapidly establish standards and best practices around ethics for coaching providers and organizations employing these technologies.

Another trend I am keeping an eye on is quantum computing. With quantum computing, similar to AI, we will get a rapid escalation of that creation of information. It will revolutionize digital spaces on par with the digital revolution in the 1980s and 90s.

When it comes to virtual reality (VR), I am convinced 2023 will be very much about AI. Though I believe that we may not start to experiment with VR and mixed reality in coaching until 2024 or 2025. There is great potential for VR to support team coaching and group coaching, where it is very difficult to coach in digital spaces in a 2D environment. With team coaching in VR, we will be able to connect people from across the world for scenarios like executive team coaching sessions. We have many hurdles of confidence to overcome before we can start to use these tools on a regular commercial basis."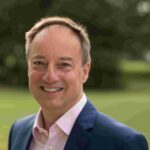 What kind of disruptions will come out of the integration of AI in coaching?
"I've been exploring GPT 4 and how this tool can be an asset to both coach education and as a tool in coaching. We asked GPT 4 to answer coaching questions as if it were in a coach training program. In the study, we asked it to write about the ethical issues surrounding coach competencies and specifically about the coaching mindset using coaching evidence and science. It produced an essay as if it was a student in a master's program at a university or at a coach training school. We sent the essays to program directors for evaluation and overall, the AI tool passed this blind assessment scoring in the low 50s. None of them came back to us to say, 'This doesn't feel right' or 'This was produced by a student, while this was produced by AI.' This is clearly a worrying dilemma for universities with coach training schools.

The other dilemma discussed in this paper came from falsification because when AI doesn't know the answer, it makes things up. Looking at the essay, it was citing coaching research and it was citing my research. When you looked through the references, many were made up. They were falsified as was the evidence. The app is drawing on data from science-based evidence and then falsifies the information when it doesn't know the answer. As we produce more of this content and we teach the app from new content that has been generated, it will then learn from false information that it has previously produced. This means we will have an explosion of knowledge but it will be hard to sift out wisdom from falsehood. This is the path we're beginning to go down with the generation of knowledge.

We asked GPT4 to coach consistent with ICF standards as if it were an ACC assessment. The coaching conversation was marked blind. The good news for us as coaches is that, as of spring 2023, it failed to achieve the ACC standard. Of course, the technology learns, so over time it will become as good as, if not better, than every single coach that exists on the planet."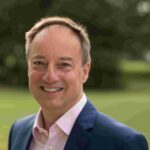 How have technological innovation and workplace disruption impacted client expectations for digital coaching?
"The pandemic impacted both attitudes around work and learning, with a shift to hybrid working and more personalized, 'in-the moment' development and less expectation of 'in person' development interventions. Growing data literacy and sophistication also mean clients expect a wealth of data and insight about their coaching programs. This can create tension between providing genuinely useful insight and satisfying client requests for simply 'more data.' More data is not always better.

We position EZRA coaching as 'face-to-face' while using digital technology to offer cost-effective and convenient access to learning. Our platform works whether you are in the office or working from home. EZRA's pioneering development of Focus, a blend of coaching, behavioral nudges and an AI-powered development assistant, has been well received and we are collaborating with a range of partners on impact evaluations."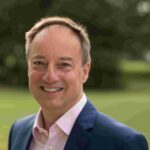 What benefits do you see coming out of these technologies?
"We are constrained by the fact that there are only about 100,000 coaches worldwide who are trained, knowledgeable and able to carry out coaching. You might argue that having a conversation with an AI Coachbot lacks the humanity that we bring to the unique, personal and intimate conversations we have as one human to another. But you might also say AI has the potential to democratize coaching beyond senior leaders to managers and then to the billions of people on this planet. The long-term aspiration is not only to make sure that people have food, clean water, shelter and access to health care, but that they also have many of the other advantages of life. This technology could expand their ability to think through their issues, problems and life challenges to ultimately act on how they want to live their life to its fullest extent."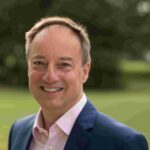 When designing digital coaching tools, how can researchers and organizations work to eliminate bias?
"If we are developing coaching tools in AI, we need to ensure the teams that built them are inclusive, not exclusive, and that they are diverse. We get a mix of biases that are natural to humans and through that mix of biases, we need to minimize the bias in the actual tool. Psychologists have an important role to play in holding the mirror up to those development teams to help them to recognize bias and try and mitigate the biased system development of the tool.

Then, in a conversation between two individuals from different parts of the world, the national and cultural contexts play out in many ways such as gender, race and age profile. We need to accommodate this context in the way we design AI and other coaching tools. Our aim should be to ensure that more dominant cultures, such as the US, are not seen as the only way things are done across the world, but just one way and that India, Korea and Peru all have their own ways of doing and being, which need to be reflected in the technology."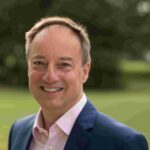 What skills are essential for coaches to succeed in the future of coaching with emerging technologies?
"I've previously written that, coach education needs to change. Too often, we are focused on skills that are about face-to-face communication. This is still important, however, we need to provide opportunities and understanding for coaches to practice in digital environments. Based on my research, if 85% of coaching is now online, then how are we assessing people's effectiveness as online coaches?

Second, we know how important body language is. We need to be observing and assessing people in digital environments. We also need to help coaches learn the skills to coach effectively online. If coaches are using tools or visualizations, more work can be done to help coaches experiment with these tools in coach training.

In terms of ethics, we might need to change the contracting. If I'm about to ask you a deeply personal question, you might have somebody on the next desk who is overhearing the conversation. How do we make sure that we contract appropriately to ensure that the digital coaching conversation is in a private space? We also need to think about recording issues. We know that in coaching, there is the potential for digital platforms to be recording coaching conversations. I'm sure the companies are very cautious and mindful of those things, and that everyone is only recording data with explicit informed consent. However, we need to be much more explicit in our arrangements with clients about what we're capturing, what data is being held and when this data or recording will be deleted, as in my view we should not be holding such data in perpetuity."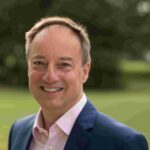 How can the industry work to help coaches adapt to digital spaces?
"Coach education needs to reinvent itself as many organizations have moved from solo providers or small-scale companies working in a fixed geography to coaching platforms employing thousands of coaches globally. Coaching institutions have a great opportunity to respond not just by providing coach education to train coaches but also by training current coaches to meet the evolving demands and needs of new emerging digital coaching businesses."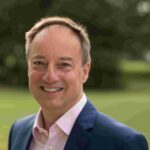 What one thing would you convey to coaches about the future of coaching and these emerging technologies?
"It's incumbent on all coaches to stay up to date with research and evidence. Start today with new technologies and test them, play with them, and break them. Then, start to incorporate into your practice the useful ones — the ones that complement your way of coaching and can enhance coaching and thus client outcomes."