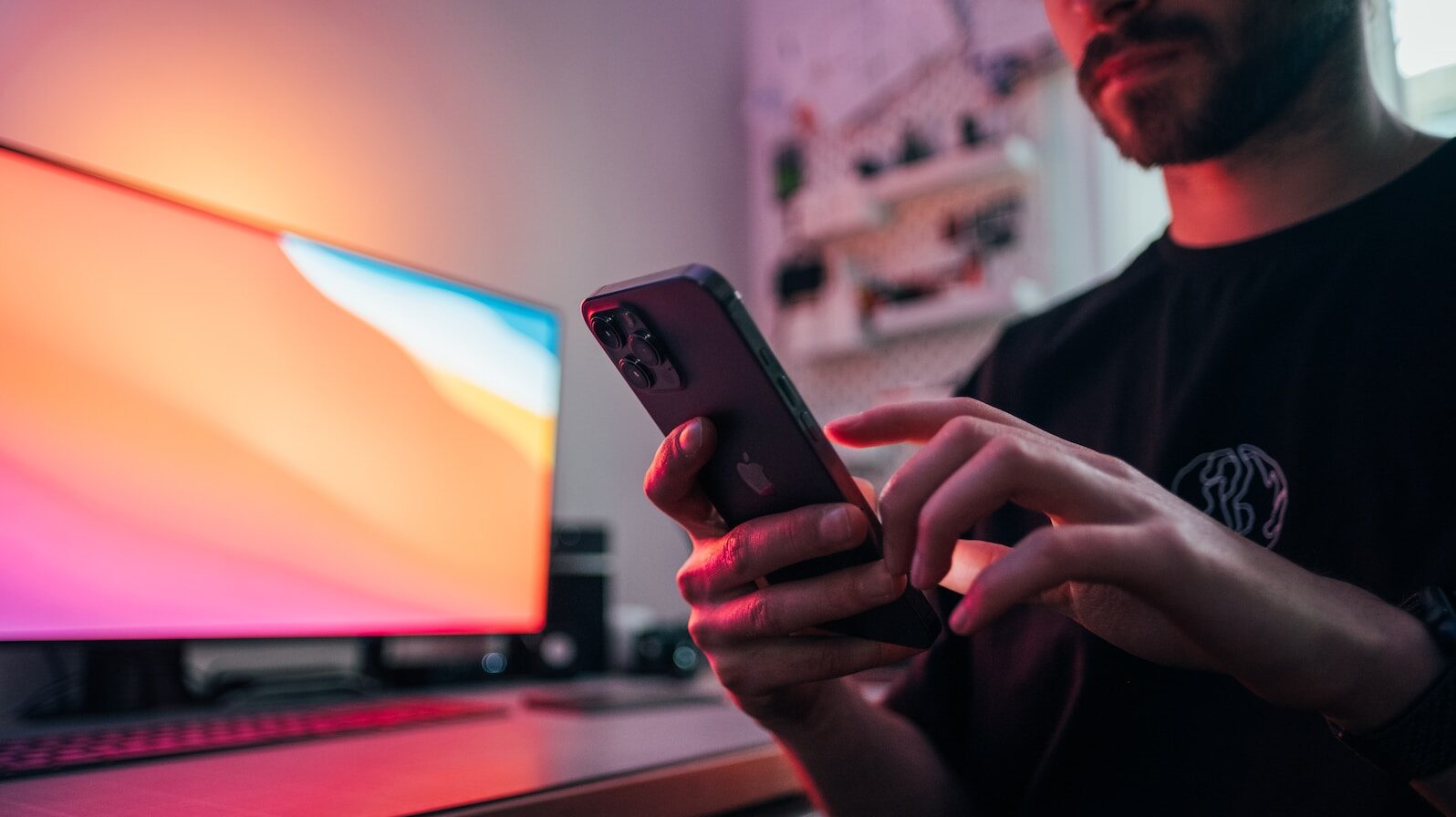 evoach: Revolutionizing hybrid coaching with AI-powered chatbot technology
The AI-powered software platform evoach helps coaches customize digital coaching experiences by blending AI chatbot technologies and online coaching delivery.
Wisdom Weaver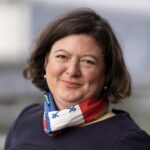 ---
AI and the evoach platform's ready-to-use chatbot coaching topics to help widen coaching access
evoach is an AI-powered software platform that combines chatbot technology with ready-to-use chatbot coaching topics to help coaches create hybrid practices that expand their client reach. Founded in 2019 in Karlsruhe, Germany, evoach was designed to be a digital chatbot solution to make coaching accessible for all members of an organization. Using the evoach Coaching Creator, coaches can digitally design personalized coaching programs that use a chatbot and a pre-scripted on-demand library of coaching topics to help coaches, teams, and clients access coaching services at a self-directed pace. This coaching model builds off other self-paced learning opportunities for professionals with busy schedules or organizations looking to create a learning and development library.
Anke Paulick, Co-Founder of evoach, a trained coach with a background in software design, tech literacy, and AI, has a passion for equipping coaches to feel empowered using digital tools effectively. She lends her expertise to educational events for ICF chapters in Europe to strengthen digital coaching literacy. Anke explains:
"When we co-founded evoach back in 2019, we wanted to explore what digital coaching in the modern world could look like. Beyond what most people perceive as digital coaching now, we designed coaching chatbots and used specific software tools around this conversational coaching process. We then analyzed and looked at the different coaching approaches out there, considering similarities and differences; we then filtered out the proven methods and tools. Bringing these tools into a digital self-coaching process helped us address coaches' needs during Covid. Moving forward, we now use our hybrid AI coaching platform to help coaches ensure their coaching practices are future-proof."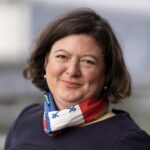 ---
Hybrid coaching models can enable the self-coaching process
evoach's hybrid AI-powered chatbot and coaching programs platform helps coaches customize coaching practices to expand their reach across an organization or among a broader range of individual clients. evoach software experts used various coaching models to create user-friendly digital templates for coaches to customize and implement. Coaches can select from ready-to-use coaching topics, such as "Before You Start," "Find a Quick Solution," "Coping with Stress and Overload," and "GROW through Self-Reflection." Each coaching module provides a description with coaching content, use cases, and target groups. The client is then free to self-guide through the modules their coach has selected.
In addition to pre-scripted coaching chatbots, evoach utilizes the latest in GPT models to guide clients through the self-discovery process in between coaching sessions with three options: AI Assistant, AI Coach, and AI Learning Reflection. These chatbots assist clients in preparing for coaching sessions, provide focused coaching solutions, and support reflective learning experiences. Additionally, coaches can integrate their own AI coach or learning companion into their digital coaching platform. Coaches can use these chatbots to onboard new clients, prepare clients for coaching sessions, and follow up with clients after sessions to reinforce what they accomplished in their coaching sessions.
Given the importance of client privacy, this hybrid model of coaching occurs in a secure and confidential space. The client has control over chat protocols and results, and client data is only shared if the client actively shares this information with their coach. evoach coaching software encourages clients to see themselves as the expert of their own situations by providing opportunities for self-reflection through coaching methods and helpful questions that prompt clients to discover their own solutions.
evoach empowers coaches to create their own customized and branded solutions. This allows the coach to maintain autonomy over their business while delivering exceptional coaching experiences.
Read the rest of Anke's interview below to learn more about the benefits of hybrid coaching models:
---
Interview with Anke Paulick on technological disruption, evoach, and the future of digital coaching
What problem does the evoach coaching platform solve?
"In thinking about how human and machine coaching go together in the future, we developed a coaching chatbot and coaching program platform powered by chatbots. Depending on the level of need in an organization, there are hybrid coaching programs that use more or less chatbot and more or less human coaching.

On the one hand, we see those coaches who want to have alternatives, rather than simply relying on a coaching platform, so we offer clients the opportunity to create their own digital products. On the other hand, chatbot coaching makes coaching more affordable, so it can be scaled beyond middle management and organizations. The next step would then be the use of these products for pro bono coaching and coaching for the greater good to support other organizations that would not be able to afford business coaching."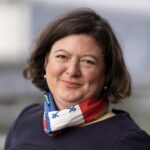 What changes are you seeing that will influence the future of coaching?
"I see an increased number of mixed offerings beyond pure coaching, such as one-on-one coaching sessions that turn into training opportunities. I see more hybrid or combined offerings with training, coaching, and other development activities, including a link between coaching and constant change programs. Given the changing worldwide dynamics, coaching is very well suited to provide solutions to meet these demands. Considering the reports and figures, we in the coaching and technology fields for the first time have the chance to provide technical platforms that provide an integrated experience."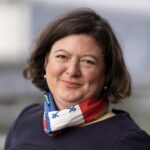 What skills are essential for coaches to thrive in a future of coaching with emerging technologies?
"The first skill and the most important is not a technical skill—it's the ability and openness to change. So, to really adopt technology and try something new is the most important skill. Coaches are experts at creating change or delivering opportunities that prompt change in their clients. This level of change is a combination of going back and being open to trying new things and then looking at integration. For technology and coaching, this requires coaches first master software and hardware before using it with clients.

The ability to change is a skill that helps design and create hybrid experiences between human and AI coaching. We at evoach are talking to experienced coaches who usually know very well which parts of the coaching experience they do have to deliver personally and which parts they can automate, such as recurring tasks clients can work through on their own. So, as we approach this design process, we are asking: What is human? What is machine?

When looking to create an optimal AI coaching experience, we consider how to do so in an engaging, user-friendly manner. Our goal is to aim for easy access. If we design an AI coaching program that is simply Q&A coaching with a chatbot, clients will not continue working with that model for more than 5 minutes, because the interaction is unengaging. Clients are turned off by the same question patterns with no visual interruption. So, we try to gamify coaching methods to include visuals and prompts that invite positive experiences along the way. This model of conversational coaching design is the way to go to keep clients engaged."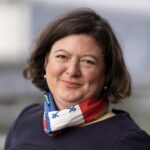 What type of technology training have you seen out there for coaches?
"Currently, we have a program available now with ICF Germany, France, Romania, and Ireland. We helped created the Coach IT e-learning platform, which is free for all coaches worldwide for a minimum of 2 years. The research dates back to about a year. We did that desk research and using focus groups, we interviewed more than 300 coaches on what they use and how they learn. There was not a lot of information available at that time, so we ended up developing a curriculum on core competencies in the digital space, hardware and software for online coaching, a guide for which coaching tools to use, and information on how to use specific online coaching tools and software. Our curriculum also features discussions on digital ethics and well-being, along with advice for traveling coaches and those staying in a certain area with back-to-back coaching sessions. This solid program is now out in beta form and I'm curious to see how it will advance coach education today."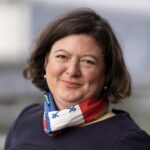 What factors have shaped where we are at today?
"Before, we had to explain what a chatbot could do and undo many misperceptions people had with AI technologies due to bad experiences with customer service or project bots. Corporations became hesitant to use this technology due to the negative interactions people had with customer support, which was clunky and not at all user-friendly. For coaching today, the use of chatbot and AI technology is different because it's not about answers, but about asking the right questions and offering the right interventions. I think this is what makes coaching a very good use case for generative AI. At this stage, AI technologies are producing conversations that for the first time really feel human or near human. This can leave people feeling uneasy or worried about losing jobs or industries being turned upside down by technology, which is prompting everyone to play around with open AI for different uses. Overall, I think that with the emergence of these advanced technologies, a window to mass adoption is now open."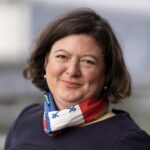 What one thing would you tell coaches about the future of coaching and these emerging technologies?
"The future is here. It will not go away. I would invite coaches to embrace these emerging technologies and come explore all they have to offer. To build this trust between coaches and technology, it will be important to form coalitions between those creating technologies and coaches. I would urge coaches not to go at it alone but to reach out and see how others are integrating technology into their practices. Without connecting with other coaches, this integration process can be scary and lonely. I would also encourage coaches to try things out. And if there's one thing I would want to address with coaches, it is the narrative of AI replacing coaches. I'm pretty sure this will not happen. It will be coaches using AI, not AI replacing coaches. This is why I would encourage coaches to think about how to partner with AI, how to use it for their practice, and how to use technology in a good and ethical way."