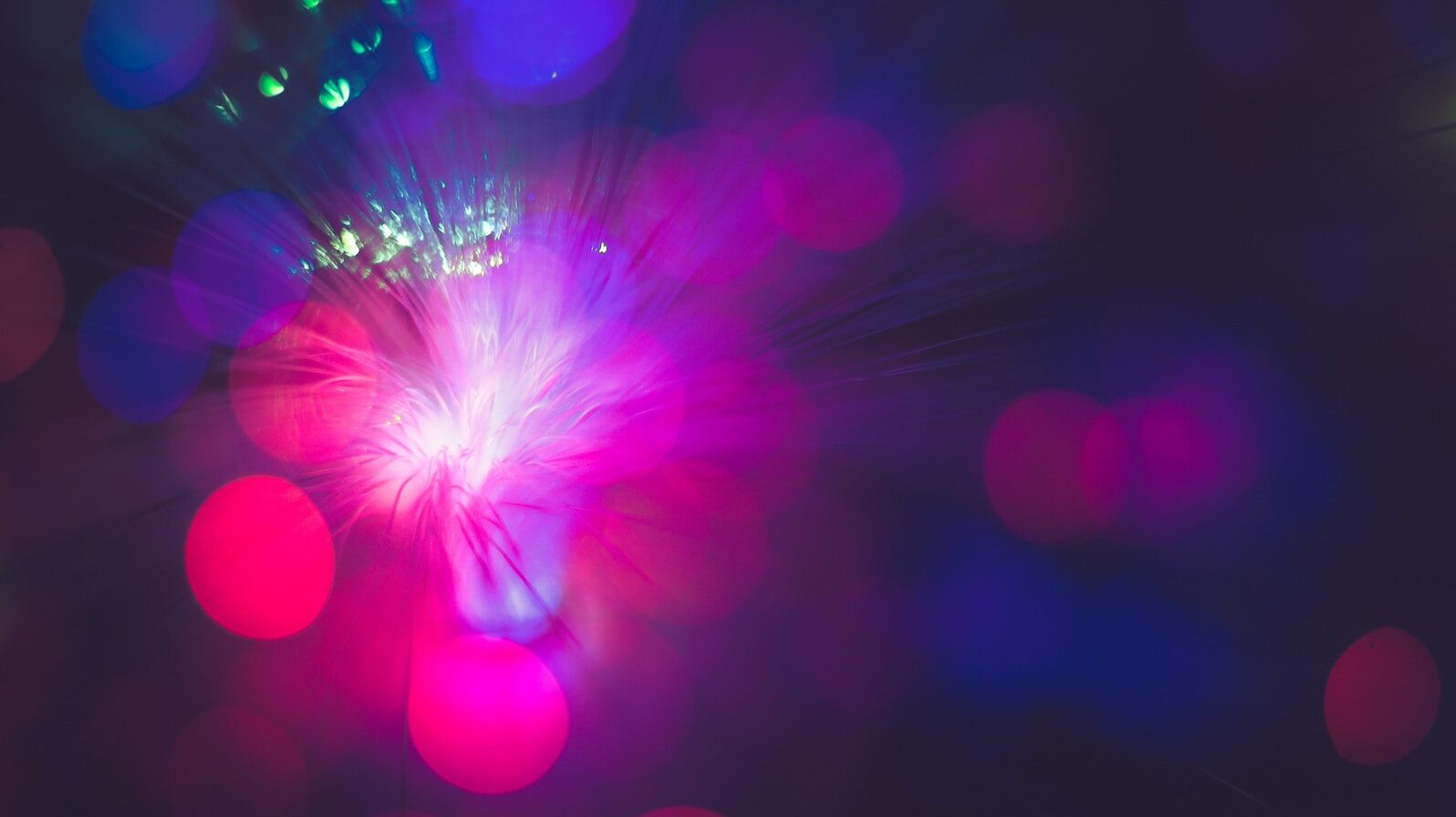 BetterUp: Enhancing coaching quality through human-tech integration
BetterUp is training coaches and co-creating digital coaching solutions that integrate technology for enhanced coaching practice.
Wisdom Weavers
---
BetterUp uses technology to unleash human potential
BetterUp, driven by a mission to "help people everywhere live their lives with greater clarity, purpose, and passion," serves a global network of over 3,000 coaches across 70 countries and 65 languages. The same technology that helps BetterUp scale coaching in organizations is also being used to advance coaching science. Through BetterUp Labs, insights from coaching engagements are utilized to understand coaching processes, competencies, and long-term impact. These insights are helping transform our understanding of digital coaching, human development, and workplace well-being.
"We are developing technology that enables research-informed coaching approaches to help top organizations across the world foster resilience, mental flourishing, and peak performance at work. I'm proud to say at BetterUp, we've had over 2.5 million coaching sessions to date, and we're just getting started."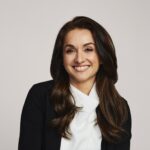 At the heart of BetterUp's tech innovation strategy is amplifying human capacity. The platform provides three organizational products aimed at building transformational leaders and supporting organization-wide resilience. BetterUp focuses on strengthening individual well-being, agility, and resilience while facilitating connection and belonging between teams for organizational transformation. Their research validates the significance of employee well-being and the growing movement toward human-centered work. BetterUp Connect, a beta program using AI and research in human development, supports new managers through career transitions. The program identifies manager needs and curates personalized growth plans, combining 1:1 coaching, on-demand learning, and AI micro-nudges to support growth.
---
Empowering coaches to use emerging technologies with confidence
"As of right now, it's sort of the Wild Wild West and there is not a lot of training or education out there. So to what degree can BetterUp in particular, because of its leadership position on tech, provide these new skills that are literally being created as we speak?"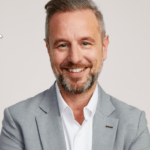 In the same way that BetterUp is using technology to transform human development, the platform is engaging coaches to design digital solutions that transform coaching impact. BetterUp fosters a culture of learning and continued professional development to help coaches adapt to change and shape platform services. The goal is to provide solutions that enhance coaching engagements and empower coaches to thrive in a digital environment. As part of this mission to help upskill coaches for the digital age, BetterUp hosts community events and learning opportunities for coaches to voice uncertainty, ask questions, and practice new skills.
"Digital coaching is relatively new, and it calls for a new way of empowering our coaches to feel agency and control amidst these changes. Coaches are learning about the development of new technologies like artificial intelligence and machine learning and then adapting their skills to the digital landscape. This transition requires intention and discernment, and a learning process which also helps build up a sense of empowerment."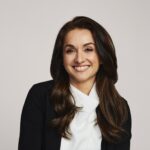 As the Vice President of Coaching Innovation at BetterUp, Jacinta Jiménez emphasizes that technology offers opportunities to challenge assumptions from traditional coaching. Jacinta explains that the emphasis on digital literacy and digital coaching science "serves as a guide from which coaches can dynamically update their approach within the digital space and continue to apply the same theories and competencies but adjust them to fit the digital landscape." She continues that the intersection of new technologies and emerging coaching science offers new opportunities to expand coaching access while enhancing the coaching craft for greater impact. Part of helping coaches update their practice in digital spaces includes understanding fears, hopes, and unanswered questions about technology. BetterUp has partnered with Jeff Hancock at the Stanford Social Media Lab to understand how transparency and education can help coaches and clients confidently navigate digital coaching spaces.
Read the interview below to learn more about how BetterUp is scaling quality coaching for global impact:
---
Interview with Jacinta Jiménez and Jeff Hancock on maintaining coaching quality in the midst of technological disruption
What challenge has BetterUp taken on with its approach to digital technology and the coaching space?
"Trust is a cornerstone for so much and will be a cornerstone for the coaching industry to evolve and thrive. There's so much fear and ambiguity in the world, then there is ambiguity in the coaching industry because it is getting disrupted. So, how do we bring coaches along with our members — the people going through the coaching through our digital ecosystem — and make them feel cared for and keep that trust and integrity foundational to the experience? We believe the intersection of technology is helping us drive democratization and access and level up the experience. The challenge is it has to be done thoughtfully and with integrity."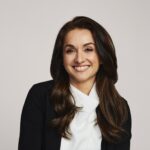 What are some of the emerging trends shaping the future of coaching and technology?
"AI is going to be a disruption, and there are a lot of upsides, and there are downsides, especially when it comes to trust. We have new research coming in with BetterUp showing that there are some people who don't want a human coach but are willing to talk to an AI one. So, there's the part of our population that might be served by that, and it could be related to the stigma around reaching out and getting help.

Then there is building trust with coaches. Coaches are worried, 'Is AI going to come in and take my job, and what do I need to learn?' So, in building trust from their perspective, we explore how BetterUp is going to support them with this technology. Then the last area is BetterUp as a leader in the field of coaching. What are the principles that BetterUp is going to use to lay out the use of AI? I look forward to working with Jacinta and some of the others at BetterUp to develop first principles about AI and ethics within the coaching world. These first principles will be key to establishing trust, both with members and the coaches."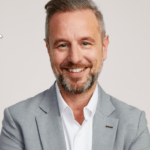 "As the digital coaching space expands with different providers, we are keeping three things in mind. The first pillar is science. At BetterUp, we believe in the importance of reliability and predictability in helping people grow. It's critical as we scale that we don't sacrifice but improve quality in the process. From day one, we have leveraged research-backed approaches from learning theory, behavioral science, motivational psychology, positive psychology, and organizational psychology. We've built this incredible infrastructure to advance science while additionally benefiting from it. We have a data set of 2.5+ million coaching sessions, and so the more we can rely on this data set to advance our understanding, that helps to also build trust. The second pillar is humanism. Every human has value and internal strengths, and we try to preserve the human side of the equation. The final pillar is technology and enabling our coaches with skills to navigate technology in a way that feels safe and ethical. We are empowering them with digital literacy, cyber security, and understanding of how to navigate this new space through global civics."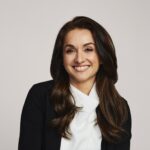 How are these emerging trends shaping coaching practice?
"The demand for coaching is increasing, and the market is responding. At BetterUp, we believe that coaches, members or coachees, coaching platforms, organizational sponsors, and ICF, among others, need to come together to navigate this ever-changing landscape to uphold the credibility of the craft. With increased visibility comes greater responsibility. Then with technology, we envision a future where the integrity and credibility of coaching practice are not just upheld, but ultimately improved."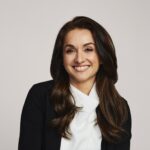 In what ways is BetterUp working to enhance coaching craft?
"Enhancing coaching practice through technology starts with coaches. We surveyed over 1,000 of our coaches to understand what they wanted, what they were nervous about, and what would help them feel more trust, and we came out with five main themes or 5 Cs, which make up our coaching innovation strategy. The first one is enhancing coaching science. We're working to understand what makes a great coaching journey. What are the ingredients that lead to transformation in people's lives? Those are kind of the questions we seek to answer alongside coaching bodies like ICF. The second is craft elevation. New technology gives us data-driven insights about coaching so that we can personalize coach development to help coaches attain continual growth in various coaching competencies. The third C is collaborative technology. It's our commitment to elevate the product experience that we're building for our coaches with our coaches. We hope technology can be the ultimate complement to their work and help coaches do the best and the most impactful work of their lives. The fourth C is collective resilience. Coaches operating remotely via technology can find themselves isolated. We want to preserve the human element. Working with our Science Board, we are investing in community-based initiatives to bolster collective resilience among our coaching community so that with technology, we are honoring our human side. Then the fifth C is cyber citizenship, which is helping coaches understand the best practices for emerging challenges for coaching in an online environment."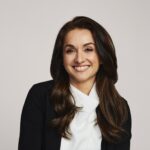 What opportunities are you seeing that harness technology to expand coaching access?
"Technology is shaping how people communicate. With young people, we see a preference for asynchronous texting over synchronous calls. With AI and language models, we're seeing people now think that important social and emotional work, like growth, can happen via text. Whereas for a long time, people considered texting as superficial."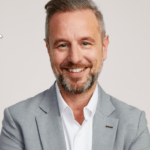 "BetterUp's mission is to help everyone, everywhere, live their lives with greater clarity, purpose, and passion. If we can leverage technology to reach as many folks as possible within organizations across the world, the impact and ripple effect could be incredible. Not only would we increase our ability to help more humans, we would also gather tremendous amounts of anonymized data. From this data, we could disseminate learning about what makes for great coaching. We can also begin to answer more questions such as: What makes for human development? What skills are the skills for leadership of the future? Ultimately, we can help people at the individual level, but also at an aggregate that drives the industry forward toward greater transformation."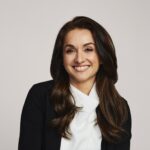 What are some of the challenges you are facing at this point?
"We're now tracking people's attitudes and understandings of AI over time. Right now, we're trying to do that every two weeks because these are changing constantly. If we're going to use AI in a trusted space like coaching, we need to understand what that person's understanding of the technology is because otherwise, we could inadvertently violate that person's trust. Second, attitudes around technology and social media are changing in negative ways because people feel a lack of agency or control."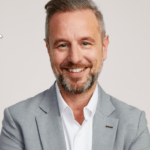 "As we maintain a dynamic scope of practice across cultures, we are also working to understand how different cultures relate to technology. While the expansion to a global audience help spreads the power of coaching, it also amplifies the responsibility of coaches and organizations to center on cultural competence from the outset. We want to ensure that we remain within the scope of our own competence as digital coaches and then recognize threats to member privacy, and our own privacy to protect sensitive coaching information. As coaches, we're hearing very intimate details about people. Coaching has been predicated on confidentiality and safety. That's what makes people trust coaches, so we want to ensure that we continue to keep up that practice and create trust in the profession."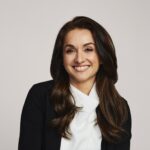 What one thing would you convey to coaches regarding the future of coaching and these emerging technologies?
"You're needed now more than ever. The generational crisis of anxiety and stress, along with massive changes in hybrid work realities. These are tough, big changes in the world that will affect the workforce. Coaches are on the front line, so we need them now more than ever."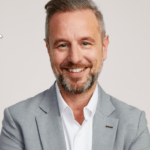 "Coaches are already good at having a growing mindset. Approaching these changes will come with a lot of learning and require a tremendous amount of curiosity. Within that growth process, finding community will be essential to not feeling alone in this emerging landscape because it can be disorienting. The beautiful part is that technology will hopefully take over those menial tasks like note writing and allow us to truly be present with that other human being.

Embrace that duality along the way. It's easy to flop into 'this is so exciting, it is going to change everything,' or 'this is doomsday, it's going to replace us.' Sitting in that intersection, as uncomfortable as it is, to observe with discernment the nuances of these advances. And then I would say, find other coaches and keep having conversations, learning as much as you can, because change will happen, and I don't want us coaches to be left behind."