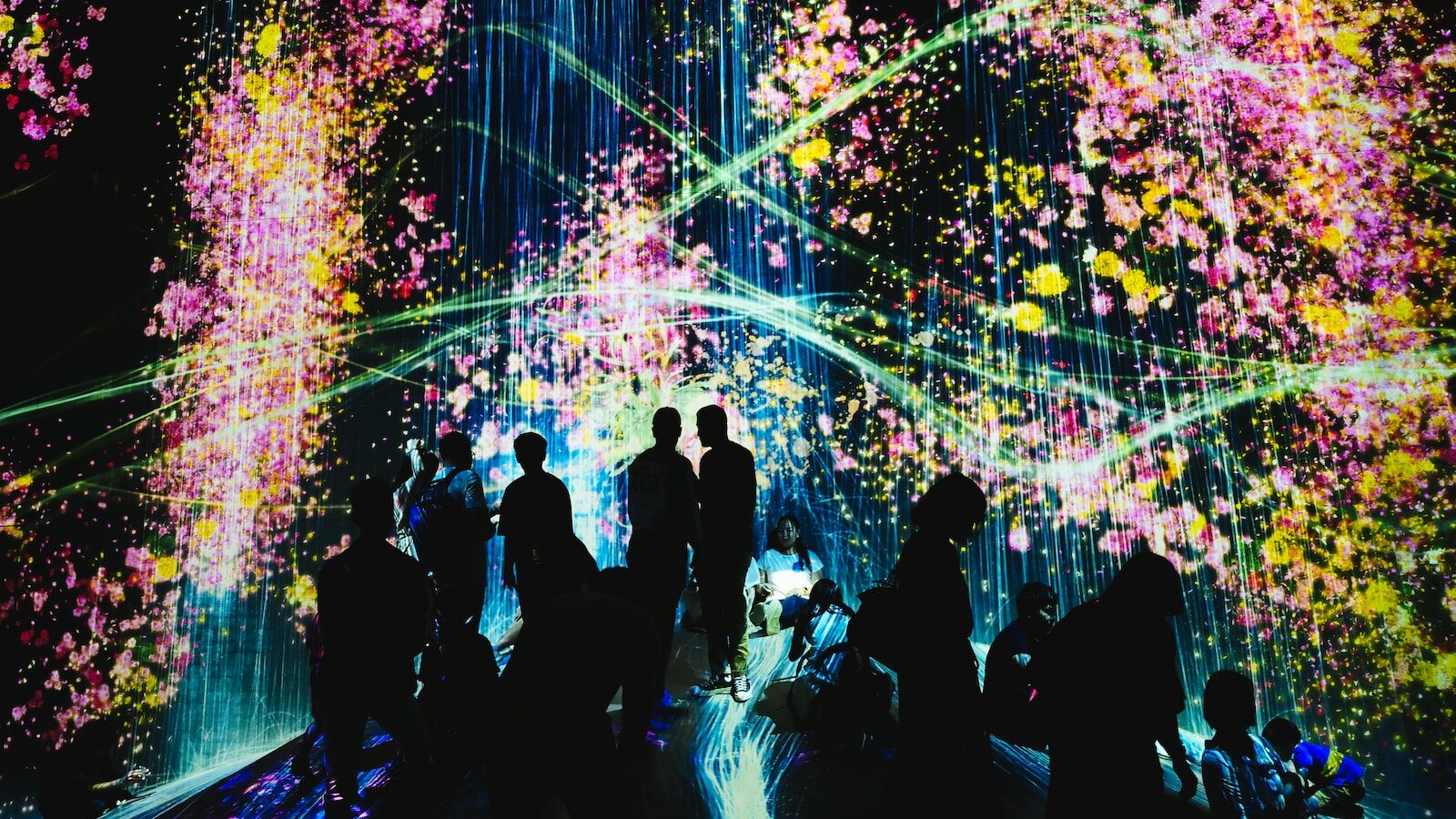 AceUp: AI-powered leadership coaching for systemic team transformation
AceUp is a digital coaching platform using technology, AI, and a systemic coaching approach to drive team and organizational transformation.
Wisdom Weaver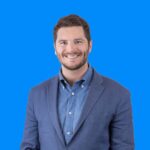 ---
AceUp applies systemic coaching and human-centered principles to address complex organizational needs
As a digital coaching platform, AceUp extends coaching beyond the C-suite to facilitate organizational change. AceUp applies systemic coaching practices to help leaders, teams, and organizations grow as an interconnected system, in alignment with specific organizational outcomes. Whereas individual coaching sessions can be costly and difficult to scale, AceUp's platform helps reach a greater number of individuals while tracking team and organization-level change data.
AceUp was founded in 2016 by Wisdom Weaver Will Guillaume Foussier and a team of business, human resources, coaching, and technology professionals who saw how coaching at scale could catalyze organizational transformation. The project began in the Harvard Innovation Lab, and today, AceUp remains a Benefactor of the Institute of Coaching (IOC) and McLean Hospital, a Harvard Medical School Affiliate. Recognizing a growing need to address technological disruption in the future of work, AceUp has partnered with the IOC to form the Research Consortium on Human-Centered Leadership. The consortium is researching how human skills can complement technological innovation and how coaches can support the upskilling and reskilling necessary to help people and teams thrive in the future of work.
"You cannot coach employees in silos anymore. This is why our approach – accelerated by the science of coaching – is the future of systemic coaching. Developing human-centered leaders at all levels requires accessible solutions and at AceUp, we're proud to offer coaching that is personalized, measurable, and scalable for all our clients."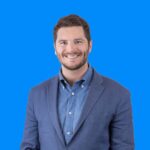 Today, AI-driven tools enhance every stage of AceUp coaching engagements, helping coaches balance individual and system-level needs. With the rise in hybrid and remote work, AceUp uses technology to connect siloed teams and align individuals to a shared organizational purpose. Beyond enhancing organizational performance, AceUp coaches work to understand the values and goals that connect individuals with their work and one another. Their human-centered leadership approach helps strengthen purpose as a key motivator for transformation, engagement, and performance. Adopting the same values as an organization has helped AceUp attract a global network of coaches committed to human-centered work and coaching excellence.
---
Technology helps AceUp reach clients and balance individual and organizational goals
Coaching engagements with AceUp involve an interdisciplinary team of coaches, human resources professionals, and behavioral scientists who work with each organization to understand the collective goals and purpose of the company. Using a systemic lens, individuals, teams, community partners, and the organization are viewed as active members of a dynamic system rather than isolated entities. AceUp engages all employees through one-on-one sessions and uses group coaching to establish peer coaching support for lasting cultural transformation. The leadership development focus helps current and future leaders improve their confidence, communication skills, and overall commitment to their company.
"Technology is here to help us meet the individual where they are and bring them toward collective transformation. That's my vision of systemic coaching, and what I believe the future of quality coaching and technology can enable us to do at scale."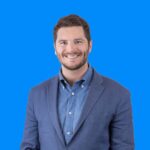 AceUp's diverse team leverages technology to enhance human capacity and impact at every stage of a coaching engagement. AI algorithms match clients with the best coach for their needs. Will explains that in the past, "it was difficult to find, vet, and connect with the right practitioners." Now, algorithmic matching helps coaches and clients focus on what matters—working towards their goals and the goals of their organization. To assist with client management, AceUp's allows coaches to schedule sessions and connect through messages and videoconferencing. Coaches can also use the app to send clients feedback, track goal setting and performance, and provide micro-nudges or reminders between coaching sessions. Clients can access preloaded videos and reflection tools between coaching sessions. Finally, the app streamlines data to help organizations gauge coaching return on investment by measuring employee engagement, satisfaction, retention, and performance.
Read the interview to learn more about technology-supported systemic coaching:
---
Interview with Will Guillaume Foussier about technology, the future of coaching, and AceUp
What is your vision for AceUp?
"Coaching has an essential role in enabling the change of behaviors, skills, and minds, and technology can scale coaching to drive that change for tomorrow. My dream for the future of coaching and for AceUp is to be able to create solutions that enable individuals to change and thrive, and in the same way, support change and thriving for teams, organizations, communities, and ultimately the world."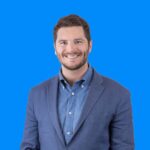 How does the role of technology accelerate the adoption of systemic coaching?
"The role of technology is enabling coaching practice. The dashboard we created at AceUp, which we call the 'human skill operating system', gives us visibility on what individuals are working on, how this is aligned with the need of the team, and the team of teams, and it helps combine what we call a top-down approach. So, essentially what are the goals of the organization, and what are the leadership behaviors and skills that will support these goals? And then, what is the upskilling and reskilling we need to do in our organization to support this organizational strategy? So, it allows this top-down approach very effectively at scale."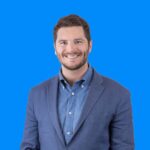 How can coaching address complex challenges today and in the future?
"We live in a very complex time where technology as a tool is profoundly reshaping the workforce, the skills, and the jobs of the future. This transition will cause some pain for many workers out there as they navigate change. So more than ever, we are in a world that needs systemic change, not only because of the scope of the challenges ahead of us but also because of the interconnectedness of our people, our economy, and our organization worldwide. I'm fascinated by the role of systemic coaching and human-central leadership because we needed to bring humans to the center of change, and we need to organize and accompany that shift with systemic change. Coaching, to me, is the answer.

Technology and coaching have the power to be an essential, if not the main factor, in enabling change globally. That's why I'm excited about the democratization of coaching and how technology can help address many of the systemic challenges that we're facing."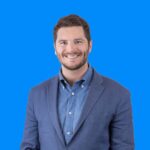 How does technology assist AceUp's commitment to systemic coaching?
"Technology is essential to communicate impact. It wins the hearts and minds within organizations to support collective transformation and cultural change. First and foremost, we were ensuring that we would not be coaching people in silos. Instead, we meet them where they are at and move collective alignments toward common values, a common purpose, and common goals."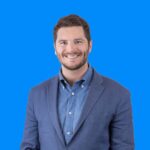 What technology trends are you keeping an eye on?
"It's not necessarily the type of technology, but the type of application. We see with technology, some of the simplest, or maybe some of the things that have existed for some time, are probably some of the things that change the most. For example, the way we consume coaching today. The mobile adoption has really helped enable coaching in the flow of work and combining coaching intervention sessions with microlearning."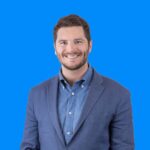 How do you feel about coaching and AI chatbots right now?
"What some AI bots are doing right now is essentially asking reflective questions and they are doing this pretty well. But is that really what we expect from coaching? It's part of the process, but does that summarize what coaching is and should be? I do not think so."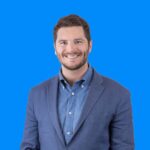 What is a common misconception you have run into on the mission to democratize coaching?
"That there is a fine line between the democratization of coaching and the commoditization of coaching."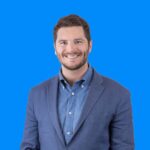 What biases should designers or users be aware of when shaping technology for the future of coaching?
"AI can be a factor in reinforcing countries' biases, especially when it comes to diversity, equity, and inclusion. It is based on existing data sets that can reproduce and reinforce many biases. Especially when we deploy coaching at scale, we increasingly support a more diverse employee base — coaching base globally — in terms of ethnicity, levels in the organization, and generations. Diversity has no limit today. There is a need for greater personalization in coaching to ensure that we can truly meet people where they are at in their life and career, joining, rather than employing, a framework to them."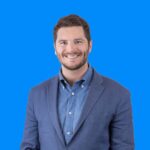 What are some changes that you are seeing in coaching?
"The way we consume coaching in enterprise today has radically shifted from what it was ten years ago. A decade ago, coaching was deployed to senior executives. Today, coaching can be deployed at any level of the organization, but really in a way that is aimed to support talent development, performance development, drive career advancements, internal talent mobility, and succession planning within an organization. And with a data-centric approach where the coaching is deployed to help the talent strategy support very specific organizational outcomes."

Also, we are seeing more diverse profiles among professional coaches themselves and I think that is a very important change, a needed change. At AceUp, we have been very committed to the diversity of our coaching network, and we actually monitor very specific metrics to ensure we continue to commit to this…So, for us at AceUp, we continue to embrace an evolution of how coaching is consumed in a more hyper-personalized way, and in the flow of work in life is something that we're always very, very close to."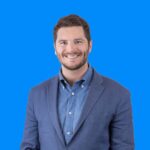 What would you say to coaches who are skeptical about systemic coaching?
"Coaches today need to embrace systemic coaching. They really need to profoundly understand what systemic coaching is all about, and how they can understand the system that they will have to support and comply with. It's a big part of how we train our coaches to comply with the broader organizational goal. But to me, that's an essential aspect of coaching organizations that coaches have to embrace today."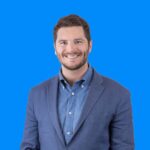 What message would you like to convey to coaches about the future of coaching and emerging technologies?
"I would urge coaches to use their experience and expertise to be part of the conversation. The future of coaching is one with technology, but no one has the perfect playbook here to really understand how it's going to look. So, coaches have to actively be part of this conversation to head experiments and shape the best practice of tomorrow."